Posted in: Movies | Tagged: Comics, dc comics, entertainment, film, Francis Diaz, jerry siegel, joe shuster, superman, This is Joe
---
This Is Joe – Spanish Filmmaker Honors Superman's Creators
By José Luis del Río This is Joe is a short film by Francis Diaz. Everybody knows the story of Joe Shuster, it was an example of fight against the power. Joe Schuster was best known for co-creating the DC Comics character Superman with writer Jerry Siegel. They created a character that would be recognized everywhere but the beginning of that process was not a bed a roses. They didn't find a newspaper or publisher who wanted to buy their character right away because America was in the midst of the Great Depression. So, in 1938, they sold the first Superman story for $130 to National Allied Publications (later known as DC Comics). After years of publishing the Superman strips, National Allied Publications claimed copyright to Schuster and Siegel's work and when the company refused to compensate them, they sued National Allied Publications over rights to the characters.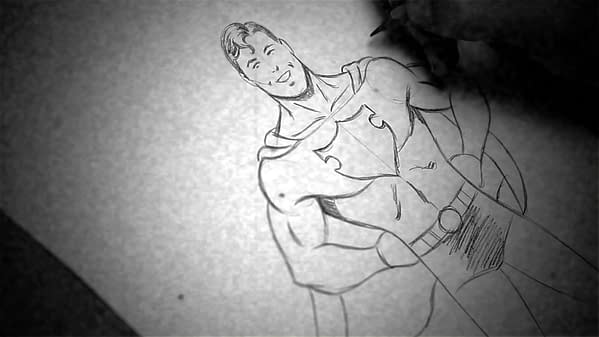 For most of the next 70 years, Superman would be under intermittent legal dispute. During most of their lives, Siegel and Shuster didn't enjoy the fruits of Superman: they worked, off and on, as freelancers. By the early 1950s Shuster had an eye disease and had to stop drawing. So he ended up working as a deliveryman. As you can see in this short film, the artist Jerry Robinson, best known for his work on Batman, claimed Shuster had delivered a package to the DC building, embarrassing the employees. He was called in by the CEO, who gave him one hundred dollars, and told him to buy a new coat and find another job. By the mid-seventies, Schuster was almost blind. Shuster's fans want justice over the legal dispute and some cartoonist launched a publicity campaign to shame DC Comics. They told the world the real history of Superman. The story could have been negative publicity for an upcoming Superman movie at the time, so DC granted to Siegel and Schuster a lifetime pension of $20,000 a year, later increased to $30,000, plus health benefits. The Spanish director Francis Díaz Fontán has put this story into pictures and created a movie that will touch your fan's heart. It is an exercise of love for the world of comics. This Is Joe was screened on Shock Pop ComicCon in Florida, and selected at Magic City Comic Con Geek Film Festival. In Europe it had several nominations and awards and this past weekend was at Long Beach Comic Expo.
Some of the other recognition it has received so far:
Nominated Best Documentary Notodofilmfest XII Edition
Nominated Best Art Direction Notodofilmfest XII Edition
Nominated Distribution Award Notodofilmfest XII Edition
Official Selection Cortos con Ñ film festival
Official Selections 37 International Film Festival Elche
Official Selection Urban TV 2014
Official Selection FanCon'14
Official Selection 7th. Tangier International Film Festival
Official Selection Daroca&Prision 2014
Official Selection FIBABC 2014
Official Selection Cine Trofa 2014
Official Selection La Mano 2014
Official Selection CortoCircuito NY Latino Shorts Festival 2014
Here's the trailer for This is Joe:
Here are some other videos that give you insight into the film:
You can find out more about This is Joe here.
José Luis del Río Fortich is a child of the seventies who grew up with comics and MSX. Then he moved to the Commodore Amiga, Twin Peaks and finally to Macintosh. In his nearly 40´s he keeps reading comics, playing computer games and reviewing series. He loves Star Trek, Star Wars, Doctor Who, Zombies, Horror Movies and all those things that are not necessary in an apocalypse but we all love. He is @jldelriofortich and on Facebook.
---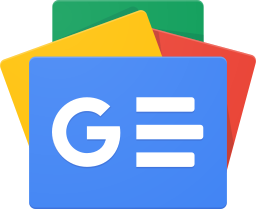 Stay up-to-date and support the site by following Bleeding Cool on Google News today!