In 2015, it was announced that screenwriter John Ridley would be working on a Marvel TV show. Rumours abounded in 2017 that it would be Ms Marvel, with the Kamala Khan version of the character. In 2017 it was announced that Ridley was working on a rewrite, but we were assured he still wanted to do it.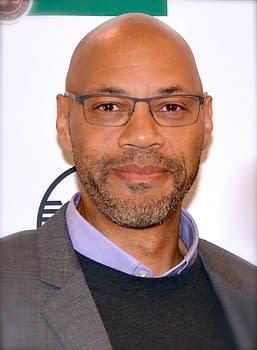 So, during PR for other projects recently at DC in DC, The Batman Universe asked him.
"Perhaps," John said after considering it for a second. One reporter joked that he couldn't talk about Marvel because he was at a DC Convention. "If I was at Marvel I couldn't say too much about Marvel," John countered. "The answer to your question is no comment."
Oh go on, while we're at it, he was then asked about fans rejecting politics in comics and decrying "social justice warriors." Not just the fans, of course.
"It is odd to me. These heroes have always been social justice warriors from the very beginning. You look at the backgrounds of the individuals who created these characters. They were extensions of fights they were fighting. I think people who say that are ignorant of the history of the creators and the history of comics. The odd thing is I don't think I'm injecting politics in a lot of the work. It's perspective. It's reality. I write about life and people presume it to be politics."
John Ridley's upcoming comic The Other History Of The DC Universe will be published towards the end of 2018.
The story will analyze iconic DC moments and chart sociopolitical gains through the perspectives of DC Super Heroes who come from traditionally disenfranchised groups, including John Stewart, Extraño, Vixen, Supergirl, Katana and Rene Montoya among others. At its core, the series focuses on the lives of those behind the costumes, and their endeavors to overcome real-world issues.
Enjoyed this article? Share it!