Jolt Trailer Crank Meets Peppermint in Kate Beckinsale Revenge Film
Kate Beckinsale is kicking ass and taking names once again in the latest action revenge film, Jolt. The Underworld franchise star plays Lindy, a bouncer with a slightly murderous anger-management problem that she controls with the help of an electrode-lined vest she uses to shock herself back to normalcy whenever she gets homicidal. After the first guy she's ever fallen for is murdered, she goes on a revenge-fueled rampage to find the killer while the cops pursue her as their chief suspect. Amazon Prime Video released their latest trailer for the Tanya Wexler (Buffaloed) film in Crank (2006) meets Peppermint (2018).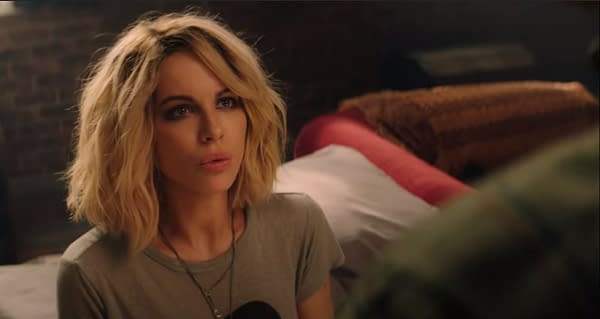 Jolt Shows Kate Beckinsale's Lindy Having a Particular Set of Skills
Written by Scott Wascha and Louis Waymouth, the trailer starts with Lindy waking up from a daze as her doctor (Stanley Tucci) discusses an "avant-garde" treatment she'll go. The scene shifts to a subway where Lindy describes her anger-related issues as we see a brief montage of her martial arts and firearms training. The trailer shifts to an explosion at her apartment as she goes off revenging. We're introduced to a few more figures as Lindy goes all Atomic Blonde into the criminal underworld with her "been there, done that" attitude as the "gross old men" she will eviscerate continue to underestimate her.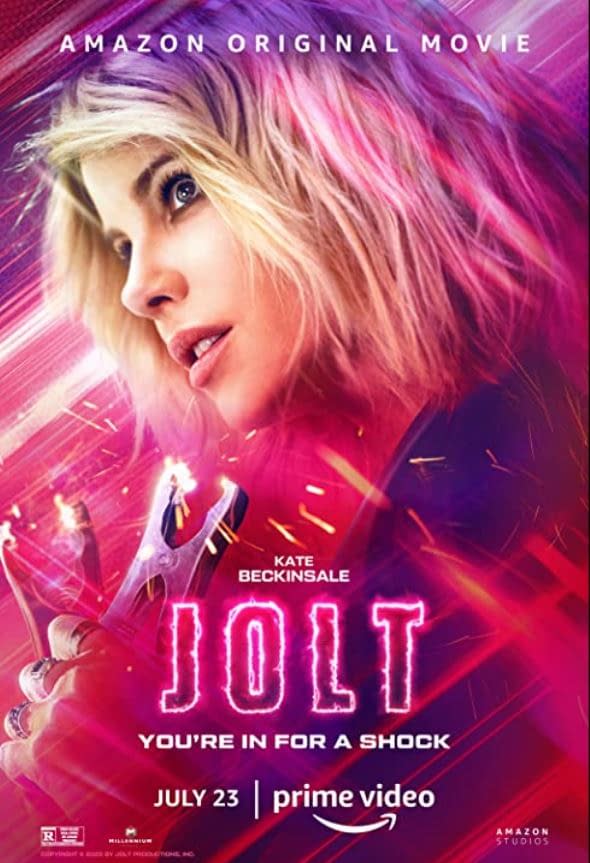 Because Car Battery Torture Never Gets Old
The trailer ends with one of her targets threatening Lindy, "Are you really that stupid?" With jumper cables on hand hooked up to a tested car battery, she responds, "You know what? I think I am exactly that stupid" before she makes the connection with the title screen. Jolt features an all-star cast with Bobby Cannavale, Jai Courtney, Laverne Cox, and Susan Sarandon. The film premieres on Prime Video on July 23.