Jurassic World: Dominion Is not Ending The Franchise, Begins New Era
Jurassic World: Dominion is the conclusion of the current trilogy of Jurassic films. The first two, Jurassic World and Fallen Kingdom, have grossed combined close to $3 billion so far at the global box office. The third film is, for now, slated to release on June 21st, 2021. Who knows if they will make that date with the ongoing Hollywood shutdown still going, affecting the production mid-shoot. Even if it does, in a new chat with Collider, series producer Frank Marshall says that Jurassic World: Dominion is far from a capper on the franchise. No, it will be the beginning of a "new era."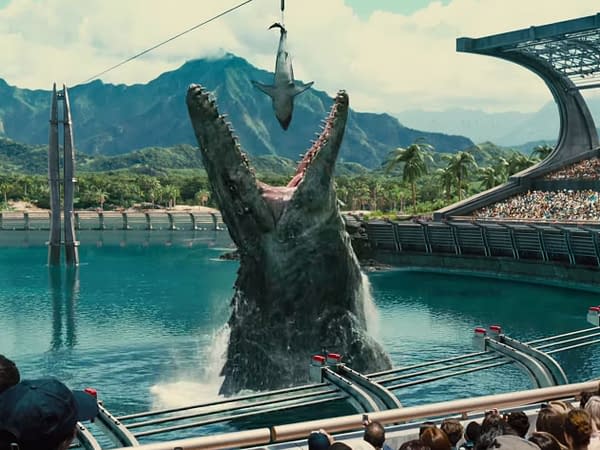 Jurassic World Fans Say Bring On The Dinos
"It's the start of a new era," he said, after an effusive "no" when asked if Jurassic World 3 was being envisioned as an endpoint. "The dinosaurs are now on the mainland amongst us, and they will be for quite some time, I hope" he added, alluding to future stories set in this "new normal" world where humans have to share the globe alongside dinosaurs."
This is good news for dinosaurs-on-film fans, as more dinos are always a good thing. Say what you will about the franchise so far, but the two films we have seen have at least been entertaining. The first more so than Fallen Kingdom, but that is not to say that they didn't both get some things right. Here's hoping that after this initial "they now live among us" film, we get a time jump to see what happens to the Earth with humans and dinos living together for a while. We can also get some fresh faces into the franchise that way. I guess we will have to wait and see what happens when Jurassic World: Dominion releases in 2021, hopefully in June.