Kelly Marie Tran Got the BIGGEST Applause at Star Wars Celebration Today [SWCC]
Kelly Marie Tran is delightful and should be protected. Her light and enthusiasm is infectious, and we adored getting to witness her hearing the audience cheering for HER during today's Star Wars: The Rise of Skywalker (formerly Episode IX) panel at Star Wars Celebration Chicago today.
You can see/hear a bit in this video from Entertainment Tonight just how loud the roar was, and how Tran emotionally responded to the applause.
Tran came into the galaxy far, far away with Star Wars: The Last Jedi as Resistance mechanic Rose Tico, and was horribly treated by the fanbase, to the point where she left social media due to bullying and almost hourly harassment.
Tran and director JJ Abrams stopped by the Star Wars Live stage later on in the day, and the crowd greeted her with a loud, strong chant of "Kelly, Kelly, Kelly!"
We're so pleased to see her return to the Cosmic Conflict saga, and to see her featured in one of the images released during the panel.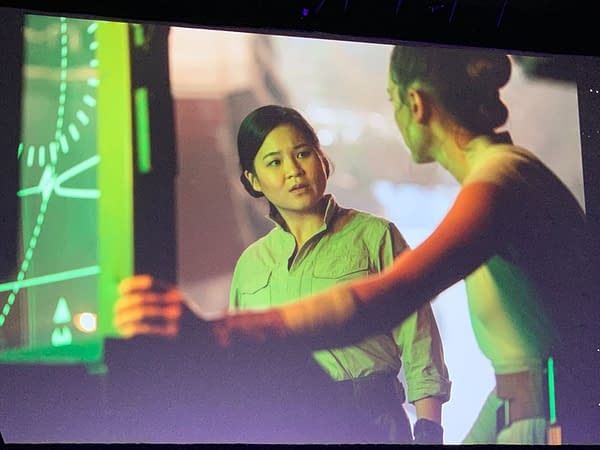 And, if you missed the title and trailer reveal…