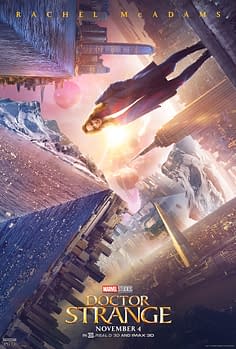 Kevin Feige has told EW.com that Rachel McAdams character is not going to be Night Nurse… at least not yet. McAdams play an ER Doctor named Christine Palmer who is romantically tied with Stephen Strange in the upcoming Doctor Strange movie. In the comics, Christine Palmer is the alter ego of Night Nurse so a lot of folks were expecting her to become that character.
Feige was asked about it:
I will say that that story line does not play into the movie. It's just as much fun for us as it is for the fans to speculate about that.
Now Claire Temple (Rosario Dawson) also is headed in a similar direction in the Marvel / Netflix universe as she patches up all of the New York vigilantes. Who will end up being Night Nurse is anybodies guess.
Enjoyed this article? Share it!