Kitty Pryde Versus Rogue in X-Men: Days of Future Past
Shaun Leonard writes: We won't see Rogue in Days of Future Past. There are many reasons her Xclusion from the sequel makes sense, the most plot-centric of which being the fact that her character took the mutant cure in X-Men: The Last Stand. While X3's ending would have us believe that the cure was temporary, another reason for Rogue's omission can be traced all the way back to her character arc in 2000's original X-Men.
Anna Paquin's Rogue was arguably the main character in Singer's first foray into the world of the uncanny X-Men. Her story began when she fled from her home and her true nature, bonding with Logan over their shared status of self-exile. Rogue served to highlight the gruff Wolverine's softer side, a purpose that was reserved in the comics for Kitty Pryde, who didn't feature prominently in the movie X-Verse until Brett Ratner shoved her into (through) the Juggernaut (bitch). Now that Kitty is an established character, Logan's protective nature already has a character outlet. From a plot point of view, there's no doubt that Kitty is more integral to the Days of Future Past comic than Rogue. Hugh Jackman's Wolverine taking over Kitty's role as time-traveler may have had a knock-on effect that led to Kitty succeeding Rogue as a female lead.
Aye, Rogue is unnecessary to the plot, there's the rub. But what about all the Rogue/Iceman shippers? A fair portion of The Last Stand involved Rogue pining over Bobby Drake while he found a new love connection. Unfortunately for Riceman fans, this only makes it easier to exclude Rogue from a franchise with two much more important love triangles: Jean/Cyclops/Wolverine and Magneto/Mystique/Charles Xavier. While the latter is not entirely romantic, it will surely take up enough screen time to satisfy J-Law fans who haven't gotten enough romantic angst (romangst) from Hunger Games: Catching Fire.
So there we have it. Days of Future Past may originally have had a dystopian future sequence involving Rogue and Iceman fighting together with Professor X and Magneto, but at some point in production Singer decided the scene wasn't germane to the plot, themes or message of the movie. Or, Bryan Singer and Fox decided to go with Inception's Ellen Page over True Blood's Anna Paquin.
Shaun Leonard is an Irish film, tv and comics journalist currently based in Las Vegas, NV. He podcasts for film and television at http://isitabicycle.com/ .
---
---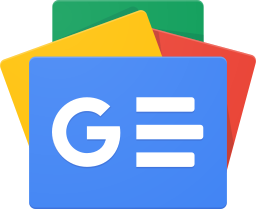 Stay up-to-date and support the site by following Bleeding Cool on Google News today!