Posted in: Movies | Tagged: bill skarsgard, boy kills world, film, tiff, Toronto International Film Festival
---
Boy Kills World Team on Navigating Bill Skarsgård's Fight Scenes
The director and producer of the upcoming action flick Boy Kills World are revealing the hands-on approach from star Bill Skarsgård.
---
We're very familiar with Bill Skarsgård being able to kick ass in titles like Hemlock Grove (justice for Roman's storyline) or John Wick. However, the iconic actor takes on a quirky comic book-esque role in the action flick Boy Kills World in the coming months. And apparently, he was hoping to get extremely hands-on with the stunt-heavy project.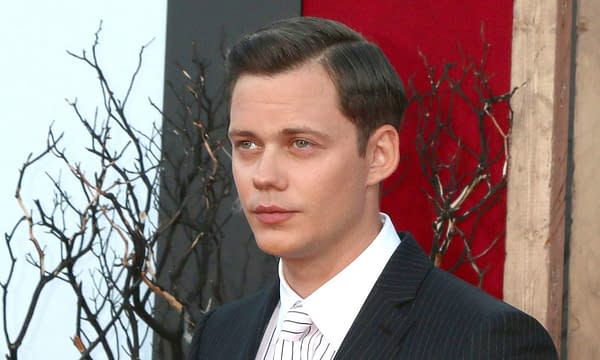 Limiting the Stunts and Action Sequences for Boy Kills World star Bill Skarsgård
While discussing the film's recent release at the Toronto International Film Festival (TIFF), the director and producer of Boy Kills World discussed the action-heavy sequences for its leading star. Director Moritz Mohr initially tells Loud and Clear, "He wanted to do everything, but he wasn't allowed to, and we couldn't afford it timewise. At one point, we knew and said that we'd need him on the main set and for his stunt double to do some of the B unit stuff. If you're working on a budget, you have to be sensible even if your actor is willing to do everything. Bill still worked really hard the entire time; between all the normal acting and the action, he really didn't have much of a break."
The film's producer, Simon Swart, chimes into the conversation by then adding, "I don't know another actor who could have done this like Bill Skarsgård, being a silent actor and an action hero who could capture all these emotions in the middle of a fight scene. The challenge that provided became a common thread that I don't think Moritz ever let go of with his cast. Bill wanted to keep one upping himself, and at one point, we had to just tell him, 'No, you shouldn't do it. We have insurance policies. We have stunt doubles. You're needed on the first unit right now; this is too dangerous."
The film is still waiting for more news on an official wide release, but from those who've already witnessed it at TIFF, it's only a matter of time before this one hits theaters. Will you be watching Boy Kills World?
---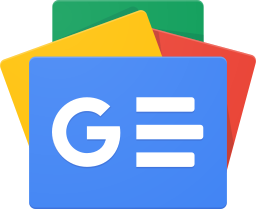 Stay up-to-date and support the site by following Bleeding Cool on Google News today!