While Marvel's Ant-Man and The Wasp didn't have the mad titan punch at the box office that Avengers: Infinity War did, there's no denying that fans very much enjoyed the insect superhero sequel. Humor and action mixed with a pretty stellar supporting cast of characters made for a great addition into the Marvel Cinematic Universe.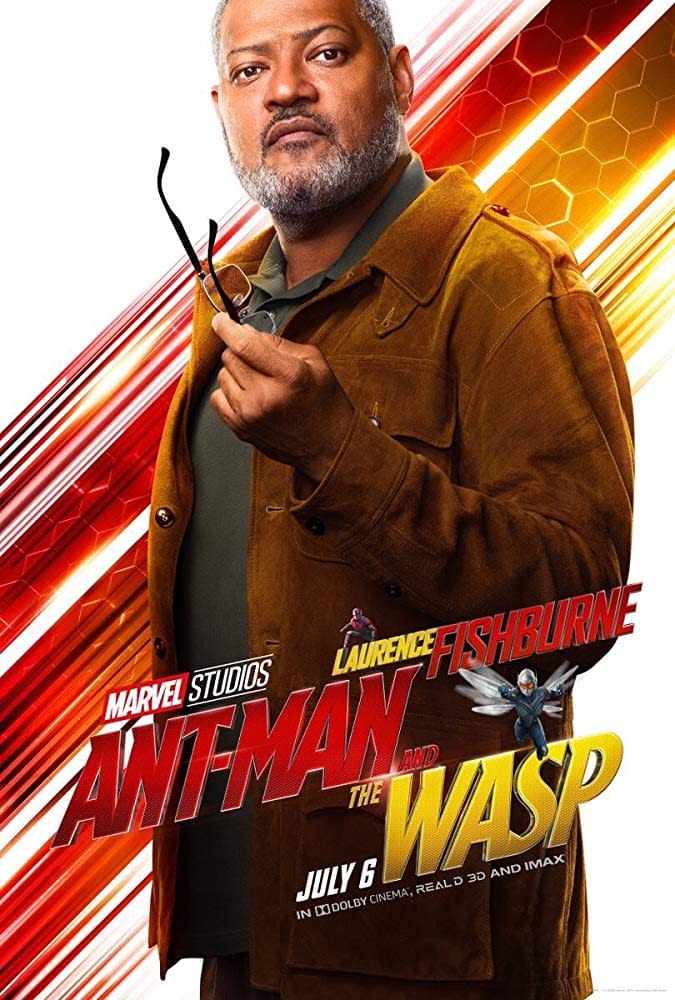 Apparently we ALMOST got a scene with Laurence Fishburne (who played former Hank Pym associate Dr. Bill Foster) suited up as Goliath in the film as well.
On a recent visit to the Empire Magazine film podcast, Ant-Man director Peyton Reed confirmed the original plan to have Goliath make his 21-foot appearance in the film:
"We had a draft when Ava [Starr AKA Ghost] is recounting her backstory, and then there was a version where Bill was recounting a backstory. At one point we were going to have one brief flashback with young Hank Pym and young Bill Foster where he reaches his 21 feet in trying [to grow]. And it just felt, narratively, it just was too much of a left turn. As much as we felt like it might get a big cheer from a small percentage of Marvel Comics fans, it just was too far a reach. But who knows for the future."
We can only hope that Laurence Fishburne as Dr. Foster maybe gets called into action to help get Scott Lang back from the Quantum Realm post-Infinity War, and we get our chance to see Fishburne in a super suit.
Ant-Man and The Wasp is expected to release for home consumption sometime in October 2018 (but not confirmed yet).
Enjoyed this article? Share it!