A Very Different Cersei Lannister As Lena Headey Resurrects A King In New Kasabian Music Video
Here is a very different version of Lena Headey, whom we're now used to seeing as Cersei Lannister on Games of Thrones. In a new music video for the Kasabian song Ill Ray (the King) written by the band's guitarist, Serge Pizzorno. Headey performs a magical ritual that resurrects King Richard III from the Leicester car park, where his remains were discovered in 2012. Kasabian is from Leicester, as well. The video shows Headey taking the King out on the town for a day before his body returns to its previous condition.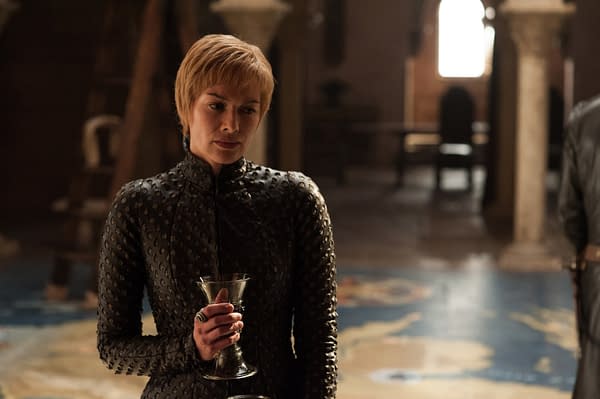 Headey also voices characters on Uncle Grandpa and Danger Mouse and has appeared in films like Dredd and 300: Rise of an Empire. She also played Sarah Connor in the 2008–2009 Terminator: The Sarah Connor Chronicles. With only one season of Game of Thrones to go, Headey will likely have her pick of whatever she wants to do next.
The song, Ill Ray (The King), comes from Kasabian's sixth album, For Crying Out Loud, which hit No. 1 on the U.K. charts when it debuted in May. It's their fifth consecutive No.1 album.
Source: EW.com