Leonardo DiCaprio Shares First Look at 'Once Upon a Time in Hollywood'
Oscar-winning actor Leonardo DiCaprio has given us our first look at the upcoming Quentin Tarantino period film, Once Upon a Time in Hollywood.
The film will reportedly takes place in 1969 Los Angeles, where a former Western star and his longtime stunt double struggle to find success in a Hollywood that they don't recognize anymore.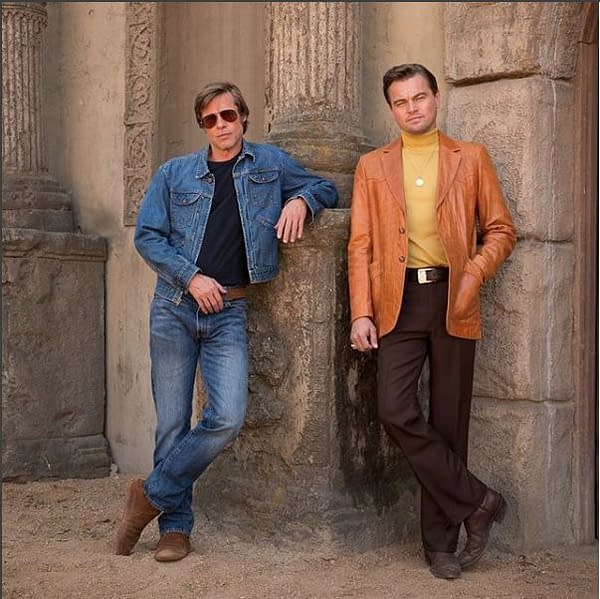 DiCaprio is playing Rick Dalton, the Western star, and Brad Pitt is Cliff Booth, his stunt double and friend. There will also be a Manson Family tie-in, as Oscar nominee Margot Robbie will be playing Sharon Tate.
The cast is freaking impressive, so say the least, with Burt Reynolds, Al Pacino, Tim Roth, James Marsden, Scoot McNairy, Michael Madsen, Dakota Fanning, Emile Hirsch, and Damian Lewis as Steve McQueen.
DiCaprio shared this image of himself and Pitt on Instagram, giving us our first glimpse at their characters in the film:
Once Upon a Time in Hollywood is set to hit theaters on August 9th, 2018.