Avengers: Infinity War Gets 5 Connected Posters Exclusively for Odeon Cinemas
Infinity War is only one week away, and as if there weren't enough, more posters are here! This exclusive set of posters will be available exclusively at Odeon Cinemas in the UK and feature art by Matt Ferguson. All five poster connect, and boy are they gorgeous.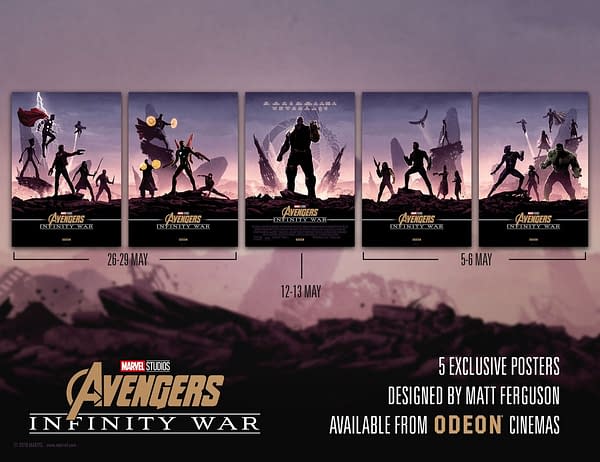 I love the way they don't fully connect to make space for frames. Two posters will be available each week from April 26th-29th, one poster on May 12th-13th, and the final two the weekend of May 26th-29th. The first poster features Hulk, Black Panther, Black Widow, Vision, Scarlet Witch, Okoye, and War Machine.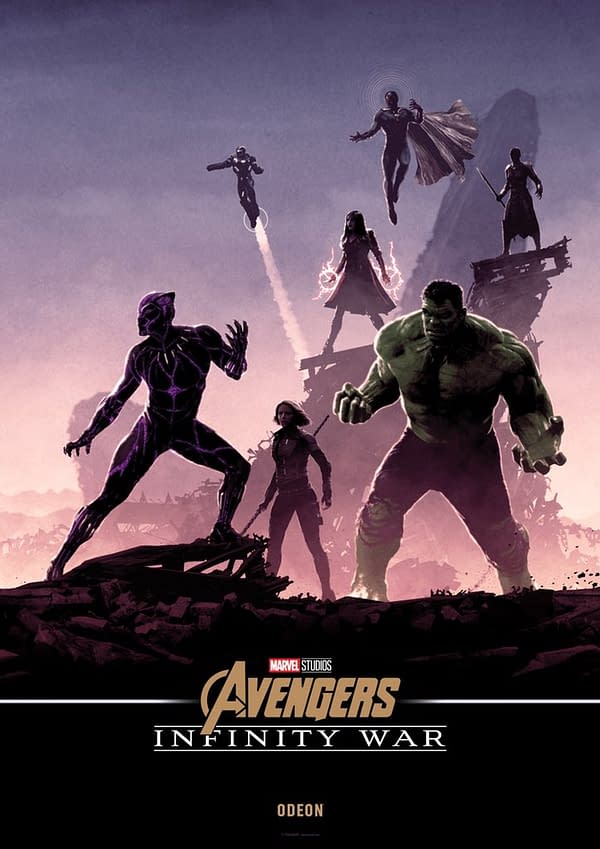 The second features Falcon, Nebula, Mantis, Shuri, the White Wolf (heh), and Captain America.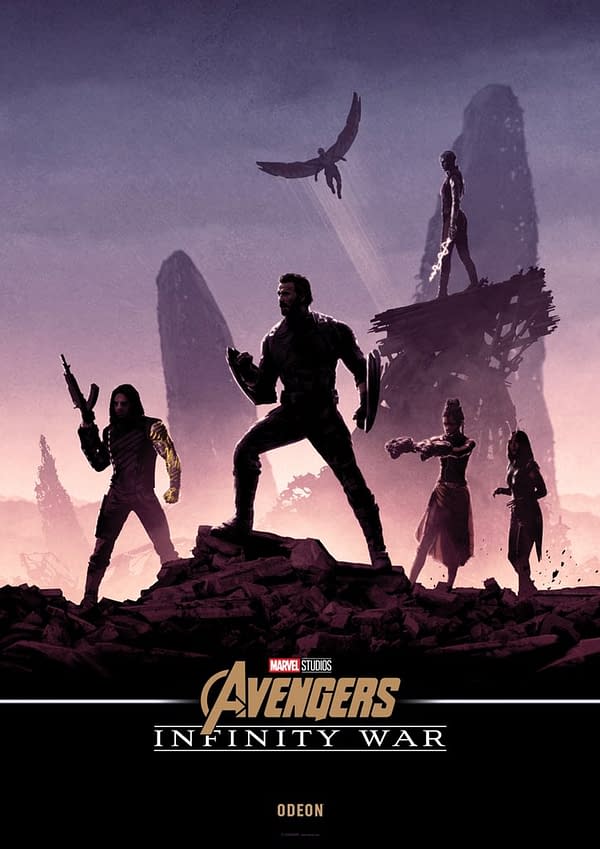 The third is the coolest and features the Mad Titan himself, Thanos.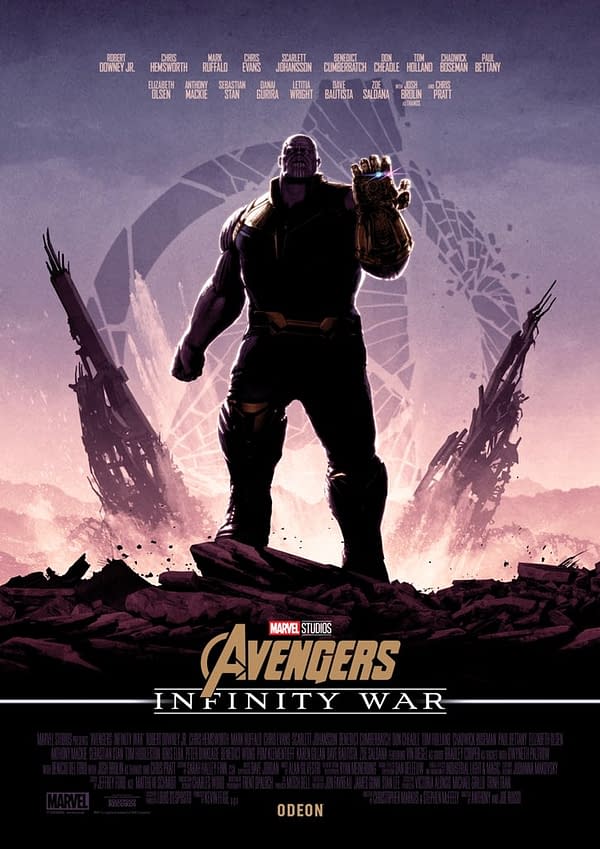 The fourth features Thor, Rocket Raccoon, Groot, Drax, Star Lord, and Gamora.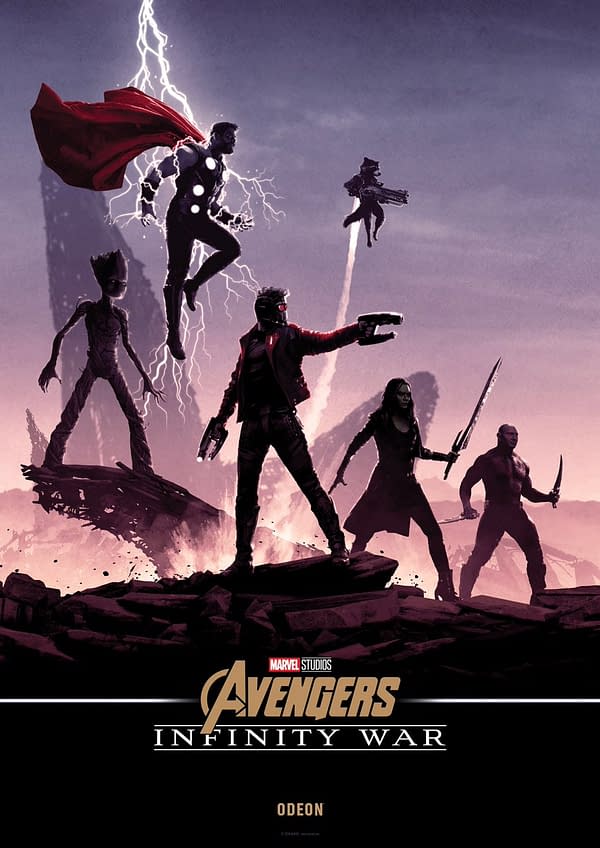 Finally, the fifth poster features Iron Man, Doctor Strange, Wong, and Spider-Man.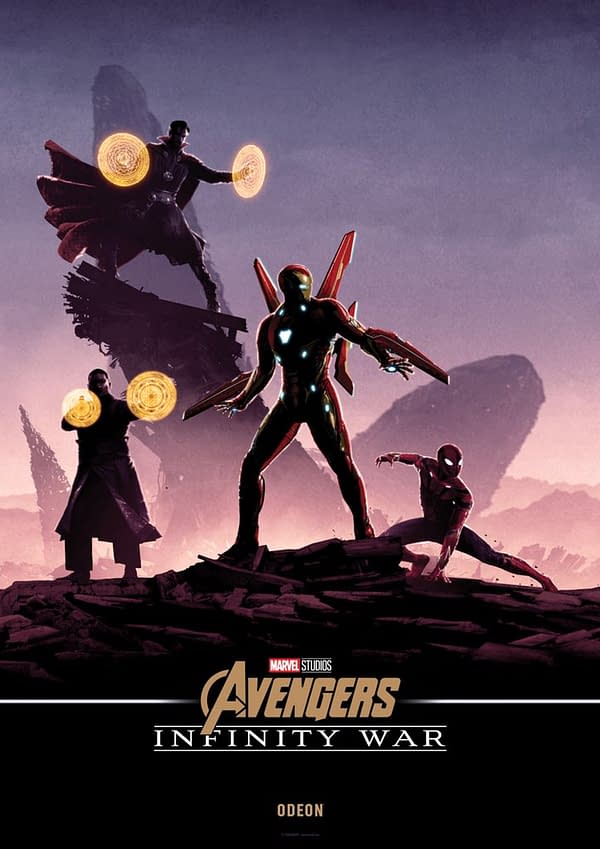 I love, love, love the shading and bleakness in these posters. Such a nice touch only giving Thanos the two stones in the Gauntlet as well — too much promo art and such features all of the stones in there. I would make a silly joke about Hawkeye here, but that would do a disservice to the amazing work of Ferguson here.
Check out more of Matt's work here — you will not be sad that you did! I guess all that is left to ask is: anyone in the UK fancy grabbing these for me? Anyone?
Avengers: Infinity War is in theaters in one week on April 27th.