When news broke last week that Marc Guggenheim was working on a Jackpot movie for Sony Pictures, everyone was a little confused. We all knew that Sony was going ahead with a lot of Spider-Man adjacent movies after Venom made over $800 million at the worldwide box office, but this one just seemed a little weird. There were so many other more well known Spider-Man characters that Sony could make making movies on that have had little to no movement in recent years. So why this movie? Why is this the one to suddenly have a writer attached to it? Well, it turns out that this isn't so sudden. Guggenheim recently spoke to ComicBook.com and revealed that he isn't suddenly working on a Jackpot movie; he's been working on a Jackpot movie and has been for quite some time now.
"It's a little deceptive," Guggenheim said. "I've been working on Jackpot for two years now."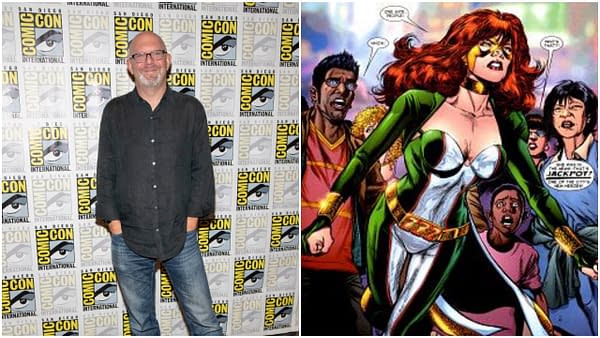 If you're sitting there scratching your head and wondering if you missed something, don't worry. A little over two years ago, in August of 2018, Sony was getting ready to release Venom, and no one was sure how well it was going to perform. Sony was confident, though; they announced a massive slate of movies and named their universe; Sony's Universe of Marvel Characters. Everyone was a little confused by this massive announcement of several big productions when Venom wasn't out the door yet, but it turned out to be the right call considering the box office Venom ended up getting in the long run. There was a long list of characters that were going to see adaptation, including confirmation that Black Cat and Silver Sable would be getting their own individual movies instead of the team-up movie that initially planned, Kraven the Hunter, Silk, Nightwatch, and Jackpot.
It's been two years, and we actually haven't seen that much movement on those various projects. The last we heard there was a possible director for Kraven the Hunter,
Morbius,
and
Venom: Let There Be Carnage
both have been delayed due to COVID-19 but do have release dates, but that's about it. There is the
S.J. Clarkson
project that
was just announced
, but that doesn't appear connected to anything that was announced back in August of 2018.
Enjoyed this article? Share it!