For fans of the late Carrie Fisher, watching Star Wars: The Last Jedi is really hard. It's even harder when watching the documentary, The Director and the Jedi, and seeing Mark Hamill and Fisher act out the scene where the Skywalker twins reunite. It's hard for fans to watch, but it's nearly impossible for Hamill to watch, according to Entertainment Tonight
"I can't watch that scene. It's just, you know, takes me out of the movie completely," he shared. "I'll get over it, but she'll be forever missed and she's irreplaceable."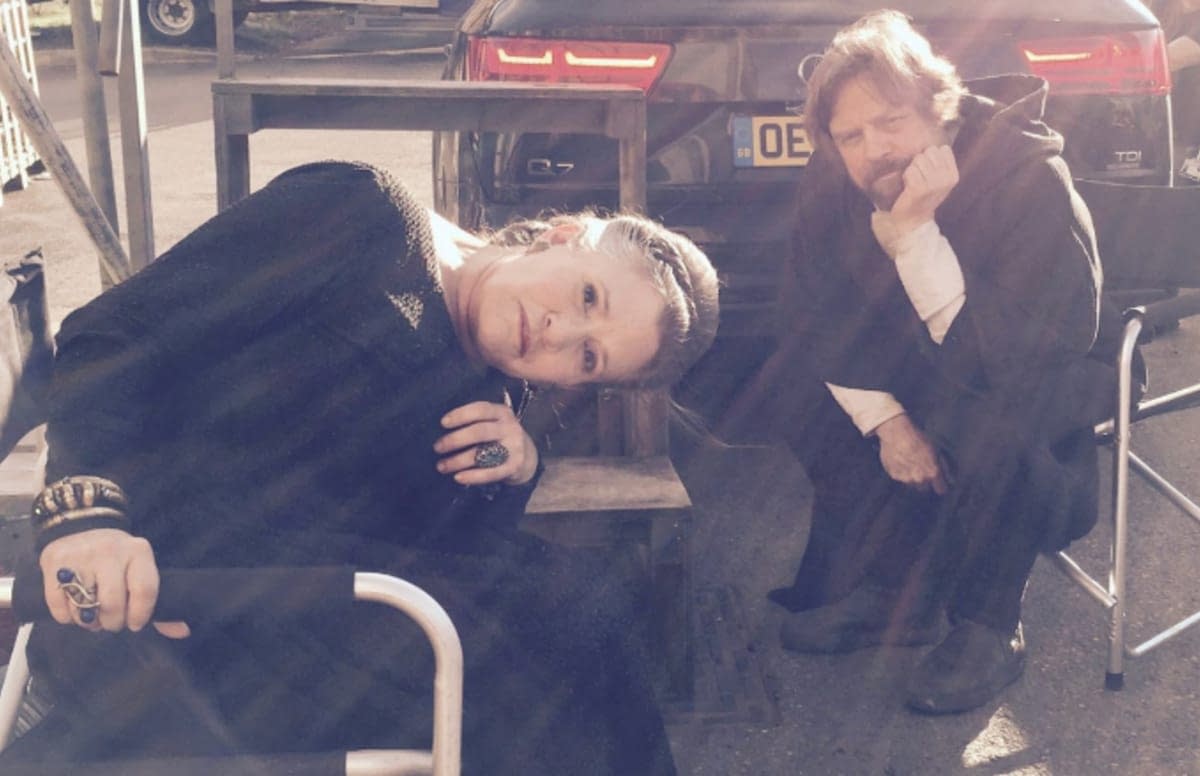 Hamill also talked about the scene in question where he kisses Fisher on the forehead and how that came about.
"I didn't decide it and say, 'Can I do this?' I mean, in the take — I don't know if we rehearsed it or not, but it just happened," Hamill recalled. "I was standing up and they weren't ready for it. They said, 'No, do that again.' And we did it for a second take, and like I said, it was just spontaneous."
It really is unfair that we live in a world without Carrie Fisher in it anymore.
Summary: Rey develops her newly discovered abilities with the guidance of Luke Skywalker, who is unsettled by the strength of her powers. Meanwhile, the Resistance prepares to do battle with the First Order.
Star Wars: The Last Jedi, directed by Rian Johnson, stars Daisy Ridley, John Boyega, Mark Hamill, Oscar Isaac, Carrie Fisher, and Adam Driver.
Enjoyed this article? Share it!