"No one is ever really gone" was the line to remember from Star Wars: The Last Jedi. There is a certain important person who is now gone in the Star Wars universe, and that is Luke Skywalker as played by the legendary Mark Hamill. But since no one is ever really gone, and the idea of force ghosts are a very confirmed thing, there is always a chance that Luke could return in Episode IX. Hamill recently spoke to the Radio Times about whether or not they've asked him to return in some capacity.
"We haven't really discussed it, so it's all in JJ's hands," Hamill said. "But you know, there's a certain sense of closure for me. JJ gave me one of the most spectacular entrances, certainly of my career, maybe in all of film history. I don't know if anybody's been talked about for two hours and then shows up for 30 seconds before the end credits roll." Hamill did think his sendoff in The Last Jedi was pretty awesome, but he did admit that he wished they could have put it off until Episode IX.
"And what a spectacular exit Rian [Johnson, director of The Last Jedi] gave me!" he said, while also admitting that part of him hoped that his 'exit' could have taken place in Episode IX instead. 'Now,' I said, 'can't we push this [Luke's death] off to Nine so I can have a beginning, a middle and an end?' Now I have a beginning and an end. But all things considered – especially when I thought that we would never come back at all – you know I have nothing to complain about. So whether I'm in it or not in it at all, I'm fine with Nine."
Hamill does have some ideas about how Luke could return, and one of them is really leaning into the idea that a force ghost is a ghost, and all of the connotations that go with that.
"Well I thought, if he's a Force Ghost I'd love to see him used in a way that hasn't been done before," Hamill said. "I mean let's use the word ghost! That implies that it's frightening."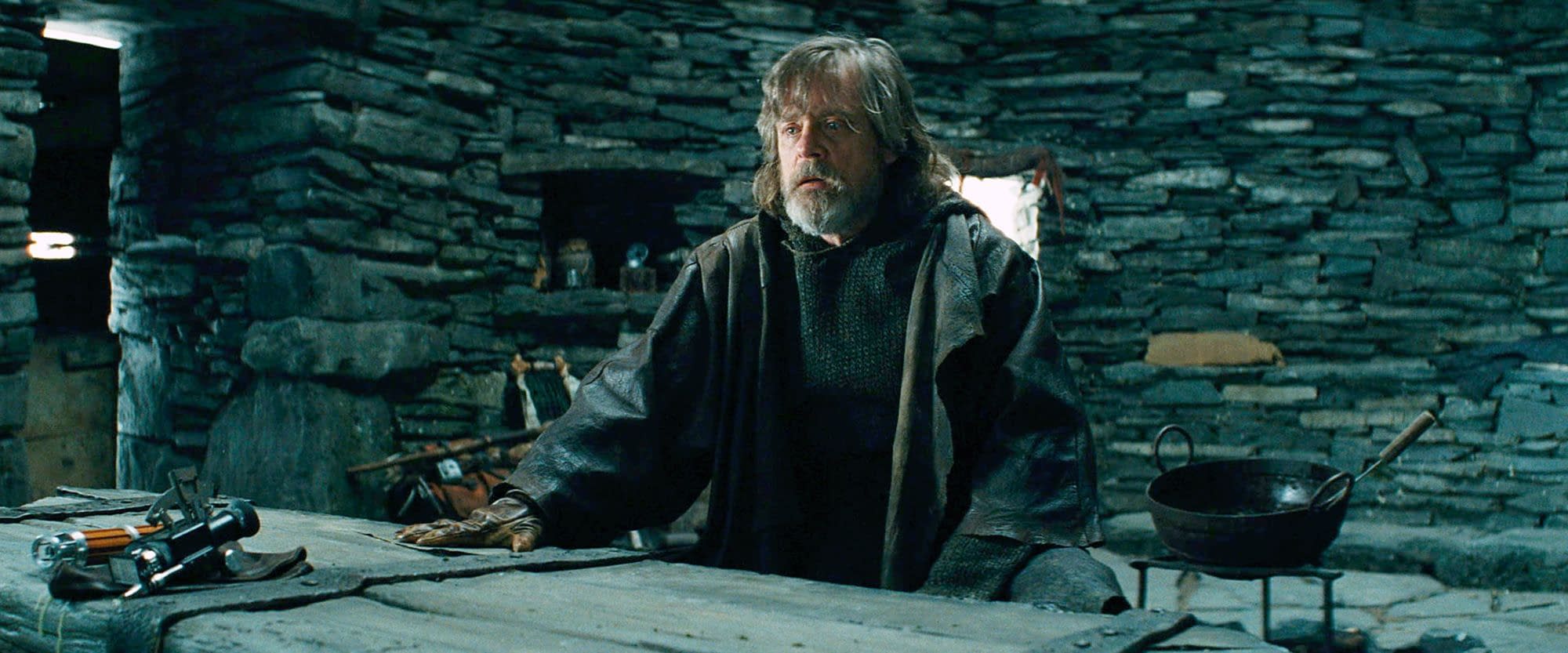 Once again Hamill says that he has ideas but that they aren't very good much — in the same way he admitted that he had his own ideas about where Luke would go after Return of the Jedi.
"What if he… even in some other form, I think it'd be funny… well, I don't want to give it away. I do have ideas; most of them are so terrible that they don't consider them at all! But like I say, I don't know if I am going to be back," he concluded. "One of the things that really informs this movie is that line, 'Forget the past; kill it if you have to.' And so far they're doing a really great job."
It's not so much "forgetting" or "killing" the past as it realizing that you need to move beyond the past. Star Wars needs to move beyond the original trilogy if Disney wants to keep it going forever like they intend to. People get older, the passage of time is inevitable — and that's something that the Marvel movies are running into as well.
Summary: Rey develops her newly discovered abilities with the guidance of Luke Skywalker, who is unsettled by the strength of her powers. Meanwhile, the Resistance prepares to do battle with the First Order.
Star Wars: The Last Jedi, directed by Rian Johnson, stars Daisy Ridley, John Boyega, Mark Hamill, Oscar Isaac, Carrie Fisher, and Adam Driver.
Enjoyed this article? Share it!