Marvel Science: How Does Star-Lord Survive in Space?
Star-Lord, a character created by Steve Englehart and Steve Gan in the pages of Marvel Premier #4 (1976), was an underused character until Dan Abnett and Andy Lanning bring him into the Guardians of the Galaxy thirty years later. Then, when Marvel Studios decided to make the Guardians of the Galaxy movie, casting Chris Pratt, the character quickly became a fan favorite. Now he will be joining all of the other Marvel heroes in Avengers: Infinity War in May. Which makes it a good time for a new video focused on the Science of Star-Lord.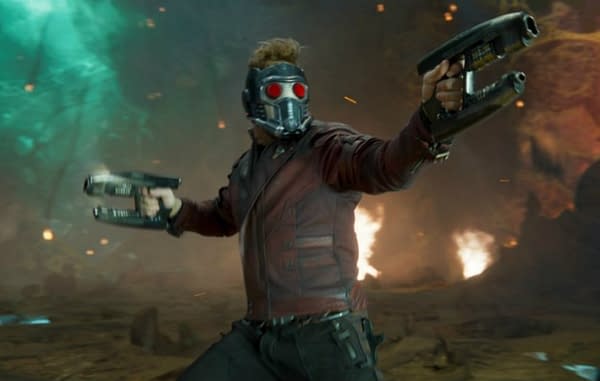 The video is hosted by Lorraine Cink and features astrophysicist Jackie Faherty, former astronaut Chris Ferguson, scientists Michael Roberts and Tim Reith and they all go well out of their way to say that Star-Lord's outfit would not protect anyone in space nor should he take it off when he gets to another planet. He would need oxygen, a way to dispel carbon dioxide, protection to keep him warm and an environment to handle how the nitrogen in your body would start to expand into bubbles and block your blood flow similar to the way the bends works. He would also need to be covered head to toe… so its a good thing he's half ancient alien race because a human in that outfit would be dead.