Matrix 4: John Wick Directors Chad Stahelski, David Leitch Return
Chad Stahelski and David Leitch came a long way coming full circle from their many years of stunt work to becoming successful directors in Hollywood. Without their work on The Matrix trilogy, we would never see the likes of the John Wick franchise or Deadpool 2 come to fruition. Cinemablend reports Stahelski and Leitch assisting director Lana Wachowski in the fourth film. Lana and her sister Lily wrote and directed the original Matrix trilogy. With Lily out of the picture, Lana's sharing co-writing duties with Aleksandar Hemon and David Mitchell.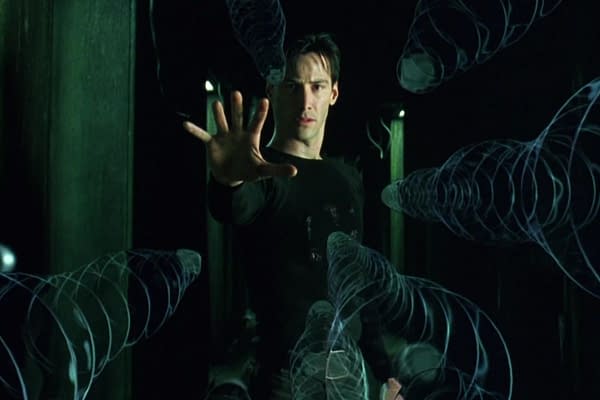 Stahelski and Leitch Return to The Matrix in Consulting Capacity
Stahelski described how he and Leitch's involvement in the production. "It's more about the creative concept of some of the choreography and backing them up with stuff," he said. "Other than the Matrixes, most of their stuff…what makes [Lana] so great is she directs her own action. We've had second unit directors on some of the Matrixes just because of the logistics involved. But of late, and especially on Matrix 4, she's directing her own action. The second units for them are mostly establishing shots, the B-sides of some of the compositions for some locations. But Lana, she does her own action. She weaves it into the main unit stuff, which is why their stuff looks so good." Rather than rely on a second unit director to help with action sequences, Wachowski's supervising with the two advising on a conceptual level. Stahelski fulfilled the same capacity during the Birds of Prey (2020) reshoots.
Picking Up Where They Left Off
For Stahelski and Leitch, it was also an opportunity to reunite with the crew they bonded with while working on the original trilogy. "They were really cool," Stahelski said. "They asked us to help out with the choreography and some of the physical training for the guys. I'm helping out a little bit for a sequence. I think Dave's helping out for a sequence. Lana's come back with a lot of love to have a pseudo-family reunion, so that's been a lot of fun. It's been good to see a lot of the crew members again. We just finished doing a sequence in San Francisco before the pandemic started." Returning for the fourth Matrix are Keanu Reeves, Carrie-Anne Moss, Jada Pinkett-Smith, and Lambert Wilson. Joining them are Yahya Abdul-Mateen II, Neil Patrick Harris, Priyanka Chopra, Jessica Henwick, Jonathan Groff, and Toby Onwumere. The film slates for a 2021 release.