David Leitch is quickly becoming the go-to director for action blockbusters following the success of Atomic Blonde. John Wick, Deadpool 2, and Fast & Furious Presents: Hobbs & Shaw. Universal Pictures now trusts him with the film remake of the 1972 television series Kung Fu, according to Deadline Hollywood.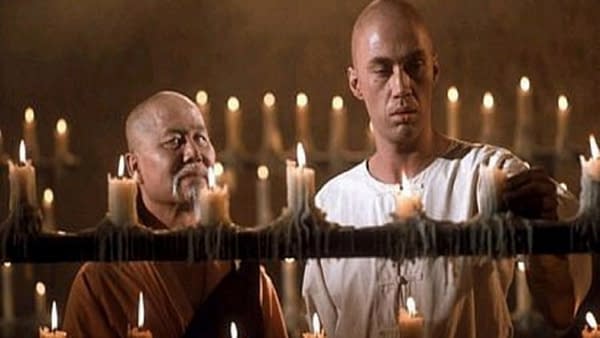 "Kung Fu" 1972 Plot
Created by Ed Spielman and Herman Miller, the Warner Bros television series for ABC starred David Carradine. Kwai Chang Caine (Carradine) is a martial artist who flees China to the Old West following the murder of his master. He helps those in need wherever he goes. Normally a pacifist, Caine avoids conflict unless provoked. The series lasted three seasons.
Bruce Lee's Original Pitch for "The Warrior"
Martial artist and actor Bruce Lee claimed to pitch the series as The Warrior to WB and Paramount. Both studios turned him away. The premise Lee said in a December 1971 interview involved a martial artist in the Old West, the same concept as Kung Fu. Carradine admitted in an interview with the Los Angeles Times Lee was passed over for the role due to racist casting policy.
"Kung Fu" Sequel Series and "The Warrior"
The series' success spawned a renewed interest in a 1985 TV movie for CBS with Lee's son Brandon Lee co-starring. The following year Kung Fu: The Next Generation remained an unsold pilot with Brandon attached to star. A sequel series Kung Fu: The Legend Continues premiered in 1993 in syndication saw Carradine play the grandson of his 1972 character and costarred Chris Potter as his son. The sequel series lasted four seasons.
The Warrior ended up getting made as an original series for Cinemax thanks to Lee's daughter Shannon Lee. Ironically, Warner also set Leitch to direct a remake of Enter the Dragon (1973) Bruce Lee passed shortly before the original film's release.
Producing the Kung Fu film is Kelly McCormick and Leitch through their company 87 North Productions along with Solipsist Film's Stephen L'Hereaux. Spielman serves as an executive producer. Leitch will direct The Division for Netflix with stars Jessica Chastain and Jake Gyllenhaal. He will also direct Undying Love for WB based on the Tomm Coker and Daniel Freedman comic.
Enjoyed this article? Share it!