Are Matt and Jeff Hardy Coming To WWE?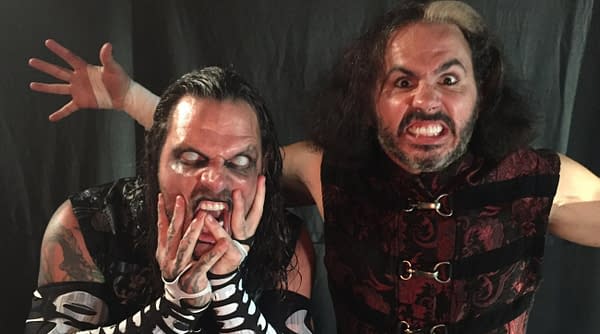 Following months of speculation that Matt and Jeff Hardy would leave beleaguered TNA Wrestling and return to WWE when their contracts are up in March, it's heavily rumored that it's going to happen. For a long time, though it's been known that the wrestling brothers have had the option of returning to WWE, it was believed that they would prefer to stay in TNA, where they've been given total creative freedom to run with their "BROKEN" gimmick that has been all the rage on the internet. However, with new management moving into TNA, it's probable that the Hardys would have less freedom than before anyway, and despite terms reportedly being agreed to for weeks, no contract has been signed as the clock runs down, leading PWInsider and Dave Meltzer to speculate this morning that a WWE return could be likely. Now, a new report from ProWrestlingSheet claims that negotiations between TNA and the Hardys have broken down after TNA attempted to insert a clause into their contract taking 10% of non-TNA related profits from the Hardys' wrestling bookings for TNA.
Of course, while many fans are excited for a Hardys return to WWE, it's unlikely that they would have much creative freedom on the company's heavily scripted shows, and WWE could choose to foolishly ignore the BROKEN gimmick altogether and dress the Hardys back in their 1990s skater clothes and trot them out as a nostalgia act with the ultimate goal of having Matt Hardy declare that Roman Reigns is the one who is truly BROKEN. In the event that WWE does run with the BROKEN gimmick, pretty much no one has faith that it wouldn't be driven into the ground by WWE's creative team within a month. However, given the opportunity to be screwed over by WWE or screwed over by TNA, the former option surely offers a bigger paycheck for the trouble.
Adding to the speculation, Matt Hardy has posted the following tease to Twitter:
On his Wrestling Observer Radio show, Dave Meltzer discussed the situation.
"The Hardys, I don't know, but I do know that WWE is certainly in the ballgame, if not likely. I know a week ago… put it this way, they have told people that they can't commit to any dates after April the 30th," Meltzer said on the show. "I know factually that they're taking no dates in May or later because they may not be able to fulfill those dates."
"That means WWE," Meltzer continued, though he also admitted that things could change. He said that if the Hardys don't show up at the TNA Impact Wrestling tapings on Thursday, it's a safe bet that they're going to WWE, so we should know by then.
Of course, it's also possible that The Hardys will stay with TNA, and this controversy is all just more of the brilliant self-promotion that's revitalized the brothers' careers.
---
---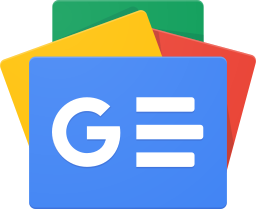 Stay up-to-date and support the site by following Bleeding Cool on Google News today!