Matt Reeves Says His 'Batman' Reboot Film is Still Progressing
We've finally gotten an update of sorts on that much talked about Batman film from Matt Reeves, and while it's not much, it's at least something.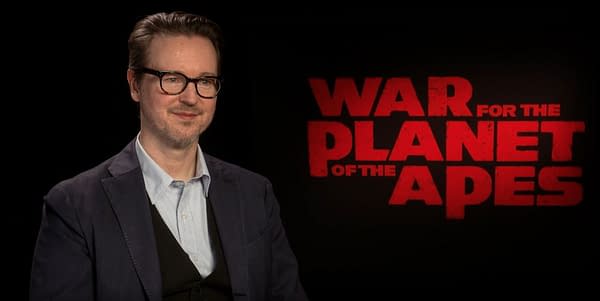 Today during the FOX presentation during the TCA (Television Critics Association) summer press tour, the War For The Planet of the Apes director offered some details (using that word sparingly here) about his proposed reboot of the most recent Warner Bros. Batman while discussing his upcoming FOX series, The Passage.
"We are working on getting our draft in the next couple of weeks and things are progressing. "We have conceptual stuff going and coming into being and my head is totally in the script. In fact I'm going to be leaving right now to work on the script.

I'm just excited to be focused on a tale that's defying for him [Batman] and is very personal to him, but at the same time, we're really–obviously we're not doing any origin tales or anything like that –but definitely Batman, emotional, and him being the world's greatest detective.

There's ways in which this connects to the DC universe as well and we're one of many pieces."
Reeves did say that Ben Affleck is "still involved", but there are no additional confirmations of what context.
We'll let you know as soon as we learn anything new about the proposed project, and what Affleck's involvement will actually be once that gets revealed.