We have another fun new promo poster for the Japanese release of Pacific Rim Uprising. The first promo poster was a crossover between Pacific Rim and the upcoming Godzilla anime. This one is less a crossover and more a homage. On the Pacific Rim Japan site new poster was shared that is a homage to Mobile Suit Gundam series of anime. Gundam was one of the founding members of the giant robot genre and considering how much inspiration Pacific Rim Uprising took from it, this homage is not a surprise.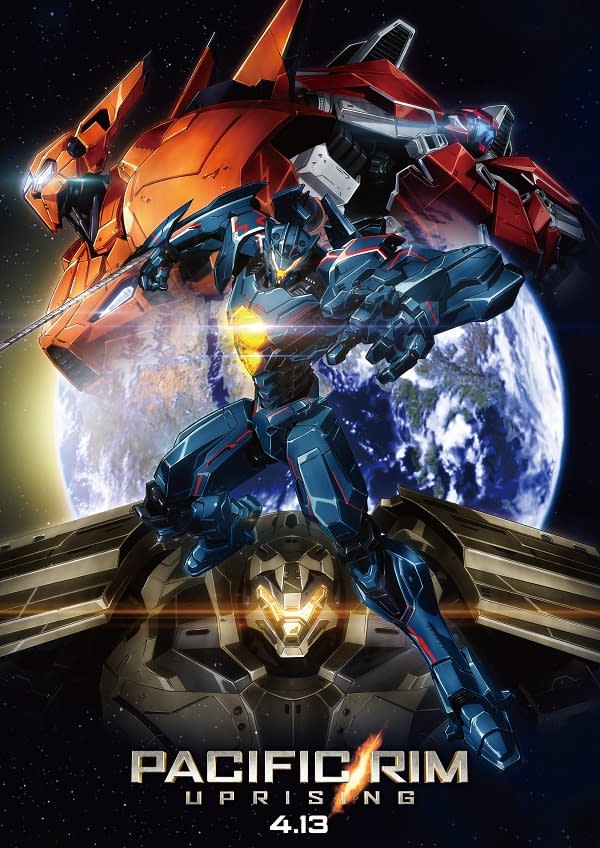 Summary: Jake Pentecost, son of Stacker Pentecost, reunites with Mako Mori to lead a new generation of Jaeger pilots, including rival Lambert and 15-year-old hacker Amara, against a new Kaiju threat.
Pacific Rim Uprising, directed by Steven S. DeKnight, stars John Boyega, Tian Jing, Scott Eastwood, Adria Arjona, Charlie Day, and Burn Gorman. It's out now.
Enjoyed this article? Share it!