MCU: Linda Cardellini Pitches Film from Superhero Family's POV
Linda Cardellini knows how it feels to be part of a franchise with involvement in the live-action Scooby-Doo films and her small role in the Marvel Cinematic Universe as Laura Barton, the wife of Clint Barton/Hawkeye (Jeremy Renner). While promoting the second season of her Netflix series Dead to Me, the actress spoke to Collider about her MCU experience and a seldom explored topic: how the families of superheroes deal with the stress of their loved ones trying to save the world. Cardellini made her MCU debut in Avengers: Age of Ultron (2015), and her other appearance was in Avengers: Endgame (2019). "I mean you know, it was one of those things where I was sort of brought into the universe and it truly is its own universe," she said. "It's its own entity with this fandom that is incredible and to be part of it is, I don't know, it's pretty fun. My daughter's friends love it. It's one of those kinds of things, you know? So it's always fun. I mean, would I love to see a Laura Barton movie? Sure! But I don't think that's gonna happen. I think people are more interested in the superheroes."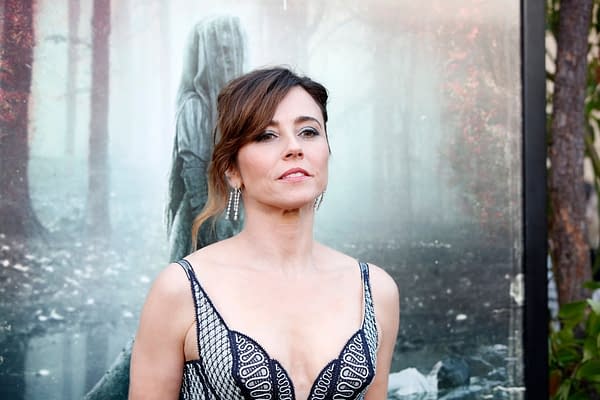 The MCU and Agents of S.H.I.E.L.D.
Cardellini's idea isn't so far-fetched about a television series and/or film focusing on "the other people." Marvel's Agents of S.H.I.E.L.D. on ABC tackles the agency that helped assemble the Avengers. At the beginning of the series, none of its members had any superpowers and relied on their expertise and ingenuity to solve phenomena surrounding the superheroes. Despite not having a dedicated film, perhaps it slipped her mind of the upcoming Disney+ series Hawkeye set to premiere in 2021, which focuses on the marksman of the Avengers. It would be difficult not to see Cadellini reprising her role as Laura enduring the things Clint went through throughout the films and in the present time during the TV series. Dead to Me is available to stream on Netflix.