It's no spoiler that we're getting a Godzilla: King of the Monsters followup pretty darn quick by away of one of the greatest match up films in history- Godzilla vs. Kong. Production actually started on the titan-tastic rumble back in November of 2018, theoretically to keep the continuity strong.
King of the Monsters director Mike Dougherty has some thoughts about that film, and we're allllll ears.
"We're looking at an almost David vs. Goliath situation," Dougherty told Bloody Disgusting during a recent chat. "Because everyone, the moment you say Godzilla's going to fight Kong, your first reaction is Kong doesn't stand a chance. Godzilla's got his radioactive breath, et cetera, et cetera." He continued, pulling in the notion that Kong in King Kong: Skull Island was a younger version of the ape, and by the time he crosses claws with Godzilla, has grown up. "If you really take the time to look at Kong as a character, it's like, okay, in Skull Island he was an adolescent, so he was still growing. So who knows how big he is since the 1970s when they first met him? Kong is extremely intelligent. As a primate, he's a tool-user. So he's got speed, he's got agility, he might have some good size. I think part of the fun of watching that fight go down is we are witnessing a potential underdog battle."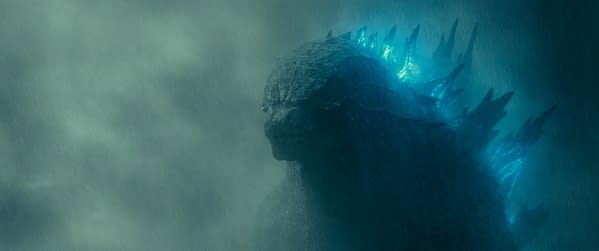 And, comparing this battle of the big ones to another notable unlikely outcome fight, Dougherty brought up a sports classic. "I like a good underdog battleYou know, it's like watching Rocky go up against Ivan Drago. It seems like it's unfair but clearly, this means the underdog might have a few surprises."
Needless to say, we are super pumped for Godzilla: King of the Monsters which hits theaters on May 31st 2019, and for Godzilla vs. Kong on March 13th, 2020.
Enjoyed this article? Share it!