Eight women have come forward to CNN to accuse Morgan Freeman of sexual harassment and inappropriate behavior.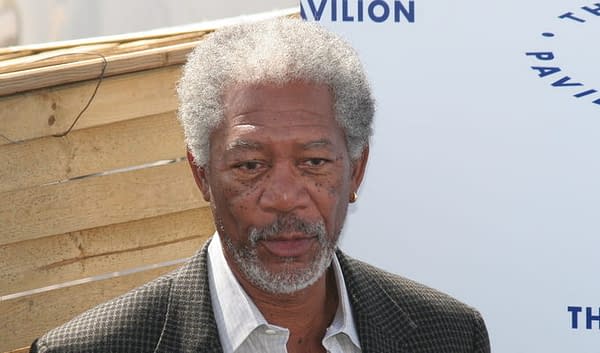 A production assistant from the set of Going in Style is among the accusers. She alleges to CNN the following:
In one incident, she said, Freeman "kept trying to lift up my skirt and asking if I was wearing underwear." He never successfully lifted her skirt, she said — he would touch it and try to lift it, she would move away, and then he'd try again. Eventually, she said, "Alan [Arkin] made a comment telling him to stop. Morgan got freaked out and didn't know what to say."
It appears that Freeman wasn't just behaving this way towards younger crew members. A senior production staffer on Now You See Me told CNN that he harassed her and her assistants on numerous occasions.
"He did comment on our bodies… We knew that if he was coming by … not to wear any top that would show our breasts, not to wear anything that would show our bottoms, meaning not wearing clothes that [were] fitted," she said.
Freeman is one of Hollywood's most beloved and busiest stars. Unfortunately though, such allegations against yet another high-profile man in Hollywood come as no surprise. Kevin Spacey and Harvey Weinstein opened the floodgates for victims to finally feel comfortable coming forward. CNN spoke to 16 people in their investigation, eight of whom came forward to accuse Freeman of inappropriate behavior.
Reportedly a considerable amount of the harassment took place at Revelations Entertainment, which Freeman co-founded. His fellow co-founder Lori McCreary is said to have been witness to one of the incidents, but did not reply to CNN's request for comment.
While many who have worked with Freeman said they've never witnessed questionable behavior, it's apparent that in general Hollywood doesn't exactly have the best sense of awareness on these things. Or will often willfully ignore such alleged transgressions.
[UPDATE] Morgan Freeman issued a response to Buzzfeed saying: "Anyone who knows me or has worked with me knows I am not someone who would intentionally offend or knowingly make anyone feel uneasy. I apologize to anyone who felt uncomfortable or disrespected — that was never my intent."
Morgan Freeman issues a statement after women accused him of inappropriate behavior and harassment.

"I apologize to anyone who felt uncomfortable or disrespected — that was never my intent." pic.twitter.com/otdkfI1phL

— Mary Ann Georgantopoulos (@marygeorgant) May 24, 2018
Enjoyed this article? Share it!