Morgan Freeman's lawyer has issued a letter to CNN president Jeff Zucker demanding CNN apologize and retract their May 24th story accusing the actor of multiple counts of sexual harassment and inappropriate behavior.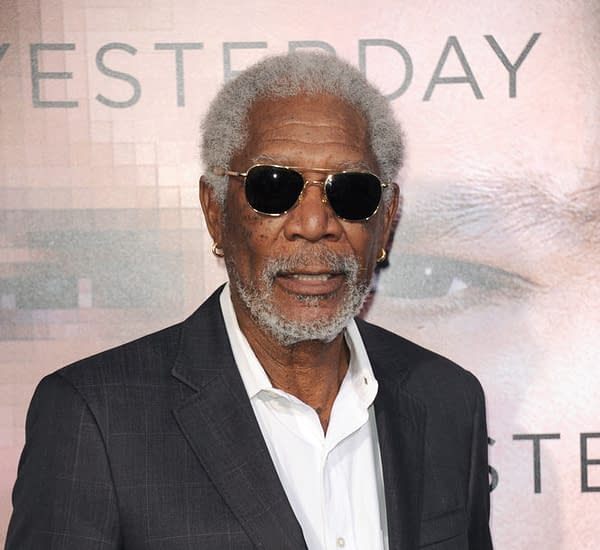 Robert M. Schwartz, an attorney for Freeman, argues the piece was born of
"…malicious intent, falsehoods, sleight-of-hand, an absence of editorial control, and journalistic malpractice."
Freeman initially issued an apology if he "upset" any of the women who came forward following the CNN story, though denied any further wrongdoing.
CNN issued the following reply:
The unfounded accusations made by Mr. Freeman's lawyer are disappointing and are difficult to reconcile with Mr. Freeman's own public statements in the aftermath of the story, CNN stands by its reporting and will respond forcefully to any attempt by Mr. Freeman or his representatives to intimidate us from covering this important public issue."
Here are some excerpts from Schwartz's letter to Zucker. You can read the entire 10-page letter on Deadline.
Given that Mr. Freeman is a world-renowned actor, and that the article sought to associate him with Hollywood actors and executives who have used their positions to trade sex for career advancement, it will come as no surprise to you that CNN's article attracted explosive attention in newspapers and websites throughout the world.

But no one who read CNN's article about Mr. Freeman was told that it was the product of malicious intent, falsehoods, slight-of-hand, an absence of editorial control, and journalistic malpractice.

Of the three people CNN identified as being a "victim," the first, CNN's own Chloe Melas, had no reasonable basis to have interpreted what Mr. Freeman said or did at the Going In Style interview last year as having been directed at her or as any form of harassment. The videotape confirms that his statement had nothing to do with her and was not harassing. And an independent third party, the Warner Bros. Human Resources Department, investigated her claim and concluded that it was not supported by the facts.
The second person CNN identified, Tyra Martin, has gone on record twice since CNN published the article to state that CNN misrepresented what she said to CNN and that Mr. Freeman did not harass her.
The third person CNN identified, Lori McCreary, told CNN that Mr. Freeman never harassed her. And as to CNN's gratuitous sideswipe at Ms. McCreary herself, yet another independent party investigated the claim when CNN raised it, and found it to be meritless.
Ms. Melas baited and prodded supposed "witnesses" to say bad things about Mr. Freeman and tried to get them to confirm her bias against him. Thus, no reader of the article can have any confidence that any of the anonymous sources, which make up the balance of CNN's article, can be relied upon at all.

Based on those facts, and the additional information presented below, it is clear that CNN has defamed Mr. Freeman. CNN has inflicted serious injury on his reputation and career. At a minimum, CNN immediately needs to issue a retraction and apologize to Mr. Freeman through the same channels, and with the same level of attention, that it used to unjustly attack him on May 24. CNN also needs to retract the portions of the story that concern Lori McCreary and apologize to her for defaming and injuring her.

…

It has been said that "A lie gets halfway around the world before the truth can get its boots on." In just the few days since CNN published the article on Mr. Freeman, it has traveled all the way around the world and back, millions of times. If CNN has any decency, or any allegiance to journalistic integrity, it will immediate retract the article and issue a public apology to Mr. Freeman.

This letter is not intended to constitute a complete statement of all of the facts related to CNN's conduct. Mr. Freeman is hereby reserving all of his rights, claims, and remedies against CNN and its employees.
As mentioned, Schwartz's request for CNN apologize will currently go unrequited.
Enjoyed this article? Share it!