Let's Talk About MasterChef Season 14, Episode 1
Technically, this is actually the 6th season of MasterChef Junior, the US version of the British series Junior MasterChef. The cooking competition series also happens in a grown-up version, hence the 'season 14' in the title, which is how DirectTV subscribers will see the series numbered (like me).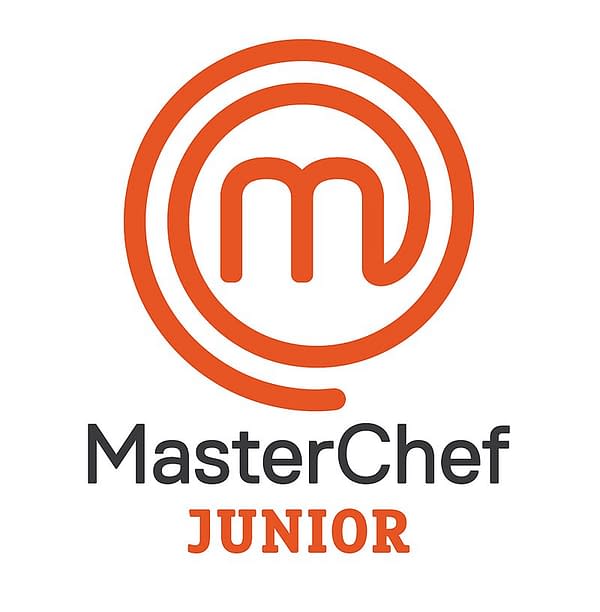 Ok, that cleared up- FOX really loves Gordon Ramsay, as this is the fourth show the chef hosts on the network. Junior is by far the most enjoyable of these series, the young cheftestants oftentimes producing dishes better than most of the Hell's Kitchen competitors.
Judges Ramsay and Christina Tosi are joined by Joe Bastianich, who returns after a few seasons away from the series.
Check back during the episode (west coast time) as we'll be updating throughout the premiere.
Things that happened in the premiere:
The episode starts with a small intro of the judges
Turns out there will be 24 contestants this season after the first test.
two teams, 12 girls and 12 boys
Gordon shows them how to do a pan seared filet mignon his way, with thyme and butter basting
The first batch up are young ladies, and they'll be reproing Gordon's filet in 25 minutes, and a veggie side.
The best of this batch will get their white aprons, meaning they've made it into that group of 12.
There's a pair of sisters, Remy and Olivia.
One contestant says she canceled being on her swim team to be there as a contestant
….was Joe twerking….what the hell
The focus on these kids is pretty amazing
The first countdown starts, and the nerves are setting in
Looking for a perfect medium rare on the filets
"Everything's' crossed; my fingers, my toes, and my eyes."
The sound of the judges using their teeth on the forks is KILLING ME gahhttps://twitter.com/MasterChefJrFOX/status/969788736660631552
Ariana (aged 12) gets the first white apron
Zia (9) with the coolest hair gets an apronhttps://twitter.com/MasterChefJrFOX/status/969789683940048896
So do Sophia, Avery, Emily, Beni, Gracie, and Millie
4 young ladies are sent home, with 8 left in the kitchen to vie for the remaining aprons.
They have to prepare their signature dishes, with each one being tasted by the judges with 60 minutes to cook
One of the ladies may have chosen poorly, as her beneigh dough just isn't setting. Oh whew, she worked it out
Man I want to eat that gyoza
Olivia presents her three berry tart, which is super impressive in an hour
Lila (8) presents her lovely plate of meatballs and omg she's so tiny compared to that counter
Mackenzie (9) made an amazing plate of gyoza and I want them right now
Joe says he wants to be her partner in a restaurt
Laken (9) puts up her plate of shrimp and grits, yikes only one shrimp make it to the plate
Chloe (9) has made a flan with bananas foster, but the flan didn't set
Ooooh no the beignets didn't turn out
Lindsey made lamb chops with stuffed eggplant
Maria (8) made lamb chops and mofungo
Mackenzie nabs one of the remaining aprons with those amazing gyoza
Lindsey makes it through, so does Olivia, and Maria.
The judges sent off the ladies who didn't make it, and they took it really well.
The boys are up next, and 8 year old Tyler is adorable
They're tackling Gordon's seared chicken breast
They have 25 minutes to do the chicken, and a side of some type.
One of the guys accidentally sets a napkin on fire, but Gordon helps get it out
Colby breaks down in tears, but the encouragement of everyone helps him make the countdown. He doesn't quite get the job done with this chicken (undercooked)
Some really nice presentations though
First best dish goes to Sammy (who gets an apron)
Jurell, Grayson, Henry, Kade, Mikey, and COMMERCIAL BREAK
The final apron in the main challenge goes Pierce
The chefs say goodbye to the four worst dishes (although they don't call them that), and the already picked apron wearers say "Good job guys!" and applaud them as they leave
The remaining 8 get a chance to vie for the last 4 aprons
They, like the girls, are asked to prepare their signature dishes in 60 minutes
One of the contestants is making cupcakes, and says he has a bakery! Ramsay is shocked
Tiny Tyler is the cutest thing, and his chill is amazing
Quani (11) presents his beautiful cupcakes, talks about his bakery business at the local soccer field
Anthony (10) made a chicken hoagie with peppers and broccolini
Drew (10) made a lamb and beef burger, that everyone was very concerned about because of the amount of spices. Joe says "aggressively seasoned"
Tyler (8) puts up his dish of glazes carrots and chicken nuggest
Chuk made Nigerian shrimp stew, inspired by his dad
Luca made a tomato pasta, with garlic bread
Ben made a peach cobbler with caramel, oooo it looks good
Evan (11) is the last to present, with his dulce de leche stuffed fried banana churros and crepes.
Gordon is in disbelief with the stuffed bananas, saying they're pretty good
Anthony gets the first apron, Quani takes one with his cupcakes, Evan gets the third, and the final young cook on the team of 12 boys is Ben
Christina tells the 4 young men not continuing to be proud of what they did.
Cannot wait to see what happens next week. MasterChef Junior airs on FOX on Fridays at 8pm.