Neill Blomkamp Doesn't Expect an Alien 5
With all of the talk about revisiting the vast sci-fi horror world of Alien, there's a good portion of Alien fans who would love to see a proper return to the original storyline – but don't expect it to happen with Neill Blomkamp.
A few years back, we discovered that there were plans for writer and director Blomkamp (District 9, Elysium) to make his mark on the beloved Alien franchise. The film was said to disregard any chapters after the second film (the best of the franchise) and return to bring the core three back into the mix. The film would include a seasoned Ripley, the next leading lady Newt, and the lovable and loyal android Bishop, all perishing off-screen in between films.
It could have been a marvelous return to the films that actually worked on the Alien franchise, but disagreements and box-office disappointments of the prequel films led to the project falling through. In a recent interview with ComicBook.com, he was asked about the chances of returning to that idea and told the publication, "No, would be my guess. I would say nothing will come out. But, who knows? At this present moment, I would say it's just dead."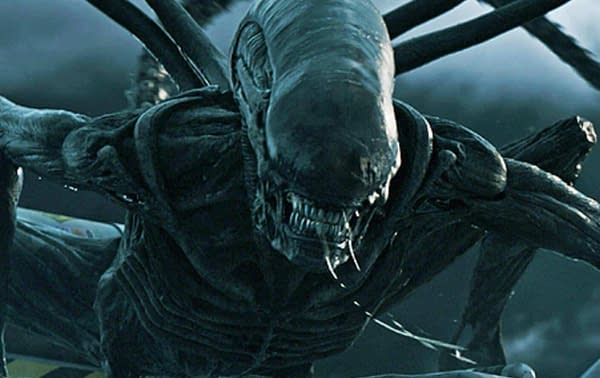 That seems to be something that we'd already expected based on these candid responses about the film and the recently released concept art, but to have that from the filmmaker himself makes the absence a little more real. Sure, there's still hope that one day things could change, but Ripley herself (Sigourney Weaver) has openly stated that she was open to Blomkamp's idea – but more recently suggested that ship has sailed and her time as Ripley might have come to an end.
With FX working on a more contained, human story in the Alien world, we'll just have to see how much the franchise will actually be connected to events of the previous films. Would you like to see Blomkamp's proposed Alien 5?