Remember when Trolls came out not too long ago? No? Honestly, neither do I. I didn't see the movie, but I did collect Trolls as a kid — and I do enjoy how colorful and fun the movie looked. The Face Shop even got in on the fun and released a Trolls line of cosmetics!
My local shop had a buy one, get one free on the eyeliner, which is a no-brainer for me. I paid about $11 for both. The eyeliner pencil is really more like a mechanical pencil with a nice, smooth gel eyeliner.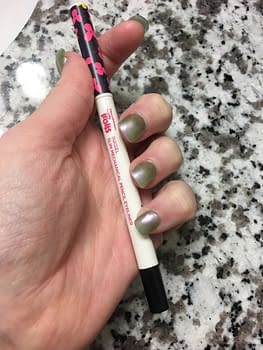 Now, this eyeliner could be pretty amazing… if it worked. The gel barely came out of the stick, and no amount of clicking was helping. I managed to get a little bit out, and well, it wasn't amazing.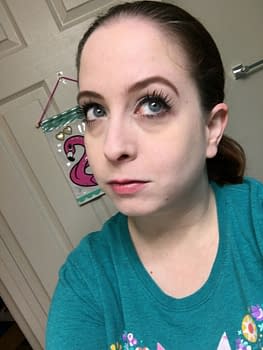 Once you get mascara on it isn't so bad, but this is a hard, hard pass. It could just be because the pencil doesn't work properly, because I'd like to believe this is a solid liner. Maybe the other color will be better.
Enjoyed this article? Share it!