We're in the final weeks leading up to Star Wars: The Rise of Skywalker which means it's time for the promotion train to kick into high gear. That means lots of magazine covers and this one come from Empire who have released not one but three different covers, a subscriber-exclusive cover plus a piece of art for the upcoming movie.
First, we have our new generation of heroes standing tall and ready to take on the First Order.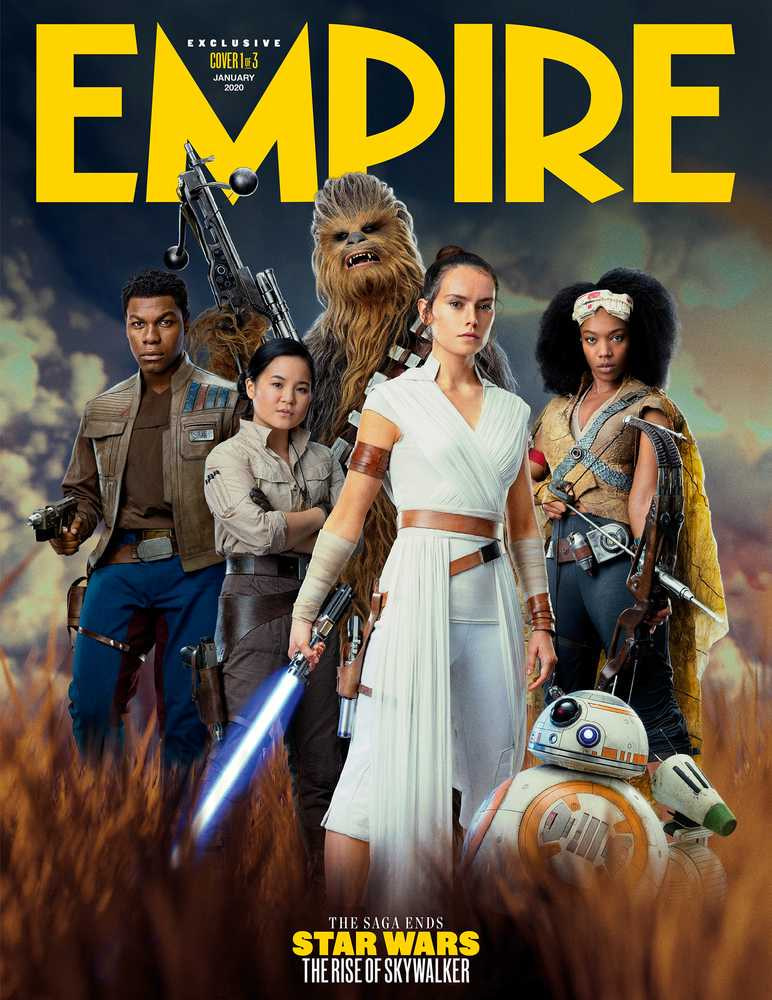 Next, we have Resistance leadership including our returning cast members plus Oscar Isaac as Poe Dameron.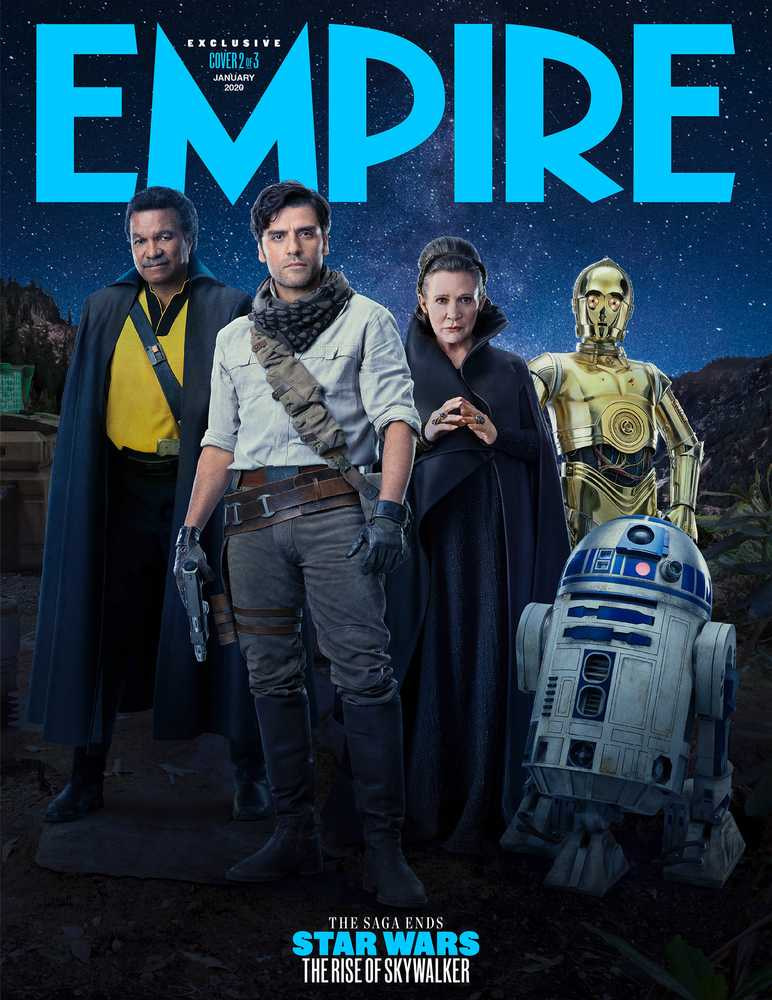 Then we have the bad guys including Kylo Ren and his Knights of Ren who haven't played that much of a role in the series thus far.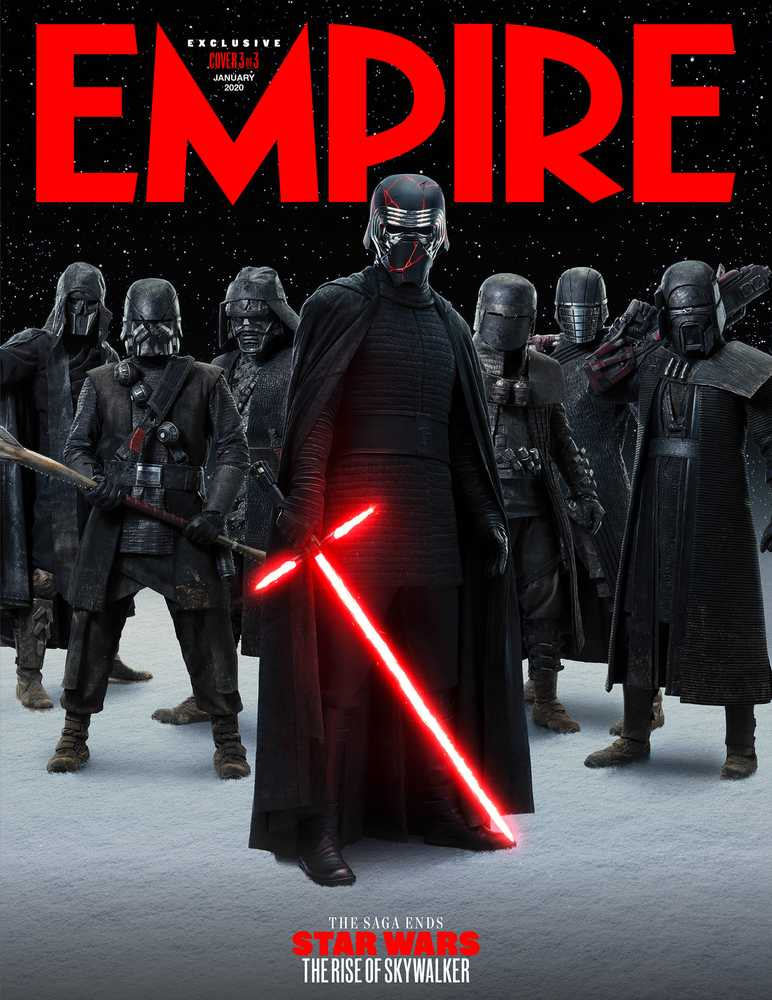 With these new covers, Empire is also giving away a piece of art that shows Dark Rey which we got our first look at back in August at D23.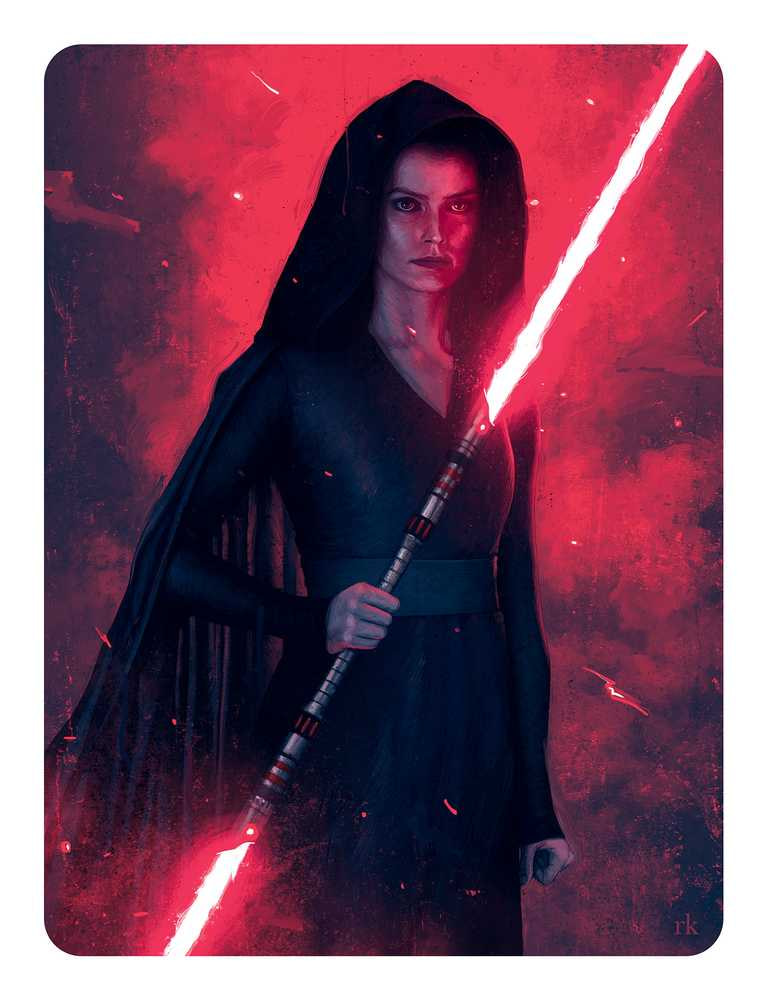 Finally, we have the subscriber exclusive cover which, continuing the tradition of Empire covers, looks like art compared to the other covers we've seen so far.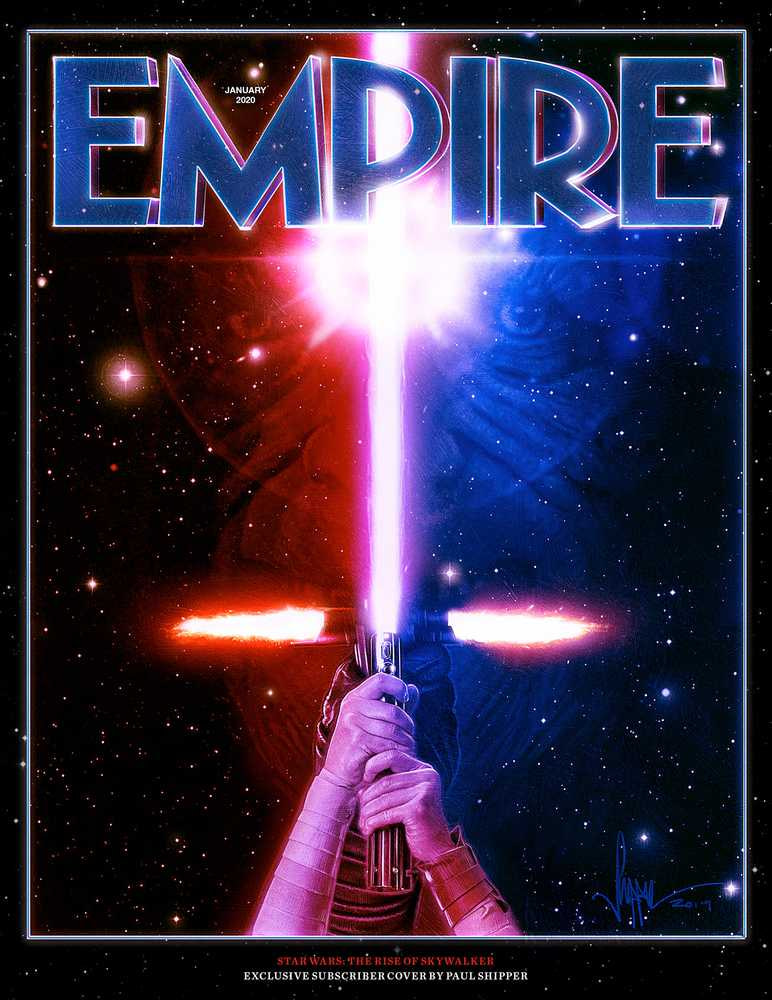 We should expect a ton of new information to come in about this next entry in the Star Wars franchise as Disney prepares for the big release next month. For those of you looking to stay as spoiler-free as possible now is probably the time to stop reading a lot of articles because information is about to be out there. There is a lot of pressure on this movie to do well and wrap up the series in a way that a majority of fans like. Whether or not it can pull that off remains to be seen.
Star Wars: The Rise of Skywalker, directed by J.J. Abrams, stars Daisy Ridley, Adam Driver, John Boyega, Oscar Isaac, Lupita Nyong'o, Domhnall Gleeson, Kelly Marie Tran, Joonas Suotamo, Naomi Ackie, Richard E. Grant, Keri Russell, Mark Hamill, Anthony Daniels, and Billy Dee Williams.
It will be flying into theaters on December 20th, 2019.