The Odeon chain of cinemas is launching a new take on their current Luxe cinema line, Odeon Luxe & Dine. You can see where this is heading, can't you?
Dubbed a "premium, dine-in cinema offering" and set to open by the end of the year, it will "feature a premium menu designed exclusively for cinema, recliner seats and a VIP signature service that is second to none. From the ambience to the technology and beyond, every element of ODEON Luxe & Dine is designed to be cutting-edge."
Will the food be quiet? Will the rustle and bustle of crisp packets and popcorn buckets of old be added to by the clink of wine glasses and the clank of cutlery? And who the hell ordered the lobster?
Initially that will mean Wagyu Beef, Corn Fed Chicken and Moving Mountains Vegan burgers, Wild Boar Hotdogs and Flatbread Pizza with Oscar's Bar serving champagne and signature cocktails. Perfect for watching something like I Daniel Blake.
Naturally, the first is to open in London's Islington Square. Islington (slightly unfiatly) has a reputation for where the rich, liberal set who run the country and the media live. But it will be good for the brand.
Carol Welch, managing director of Odeon United Kingdom and Ireland said, "Odeon Luxe is the fastest-growing luxury cinema brand in the UK, and we're delighted to be taking the next step in delivering the ultimate cinema experience with Odeon Luxe & Dine. It's everything that our guests already love about the Luxe offering, including luxurious recliner seating, with the addition of our all-new dine-in menu."
I may mock (a little), but I will totally be going if this comes to the Odeon Luxe in Putney… nothing like personal experience and proximity to change a mind.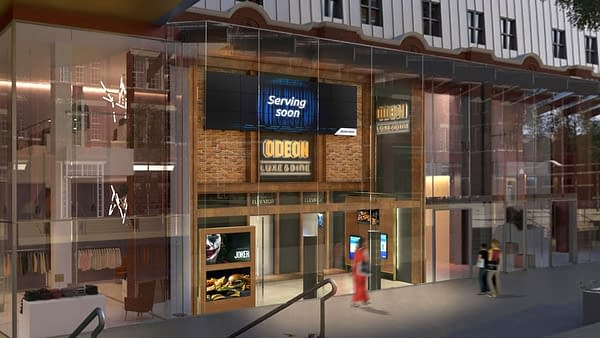 Enjoyed this article? Share it!