Why Olivia Colman Makes Sense To Replace Peter Capaldi As Doctor Who This is not based on any source, any insider knowledge, nothing more than joining up dots.
But this is why we believe it could make sense for the BBC to cast Olivia Colman to play the 13th Doctor in Doctor Who.
They have been setting up the concept of a female Doctor. Ever since Tom Baker floated the possibility to the tabloid press, it has been a favourite point of media speculation. But in the show, it only really started with Steven Moffat as showrunner. From Matt Smith's first lines "I'm a girl!" through to the details of Time Lord, The Corsair's female regenerations to The Master regenerating as Missy. The canon that a Time Lord may be genderfluid when regenerating has been established. There was even a line from Missy that suggested the Doctor started out as female. The groundwork has been set by Moffat.
But it will be new showrunner Chris Chibnall who decides on the new Doctor, not Moffat. While Moffat had Olivia Colman play a shapeshifted version of Prisoner One in Matt Smith's first episode, The Eleventh Hour, Chibnall cast her alongside David Tennant as a lead in Broadchurch, earning her BAFTA Awards.
Chibnall has said of her work, when asked about Broadchurch series 2…
How much are you going to make Olivia Colman cry? It's very hard to watch that.

Imagine having to watch the rushes of five or six different takes, where she does it every time. I always feel so guilty. She's got such range, Olivia. She's funny and steely and humane. She can do anything I throw at her — she's a writer's dream.
And there is admiration from Colman to Chibnall,
'Chris set up a lot of things that we never even thought about in the first series… At the read-through we were going, 'You sneaky b*****d'.'
She also says she's "eternally grateful" to Chibnall for that role. How grateful?
She is one of British TV's finest actors, with three BAFTAs, three BIFAs, one Golden Glob and has been nominated twice for an Emmy, with prominent and leading roles in Broadchurch, Peep Show, Hot Fuzz, Fleabag, The Night Manager, Mr Sloane, Rev, Twenty Twelve, The Iron Lady, Lobster, Tyrannosaur, Beautiful People, That Mitchell & Webb Look. Green Wing, Look Around You and so much more.
She is also much loved by the nation, and a recent addition into the hallowed halls of "national treasure". Playing The Doctor would be a relatively easy transition for the public. If you were going to cast a woman – who could object to Olivia, without looking a churlish fool?
She was also suggested as a possibility when Matt Smith left, at the time she said that she wouldn't bet on it. Have the odds improved since?
That is, of course, unless Paterson Joseph says yes this time.
Just a thought…
---
---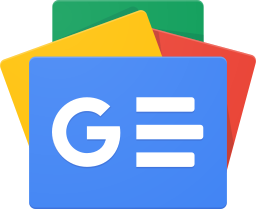 Stay up-to-date and support the site by following Bleeding Cool on Google News today!