[Olympics] General Hux and Captain Phasma, aka Pairs Skaters Morozov and Tarasova
It's not surprising that Star Wars fans can see inspirational similarities everywhere, and last night the Olympics team skate was no exception. During the pairs portion of the evening, Vladimir Morozov and partner Evgenia Tarasova resembled some familiar First Order personalities.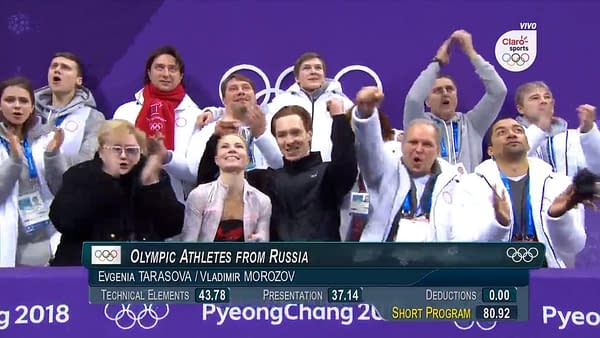 Vladimir and Evgenia are competing as OARs, Olympic Athlete of Russia, which is the delegation approved by the IOC for athletes from Russia who are technically competing for the Olympics themselves. The most simple explanation that keeps being used for this situation to make sense is "if an OAR wins a gold medal, it'll be the Olympic Anthem that plays, not the Russian one".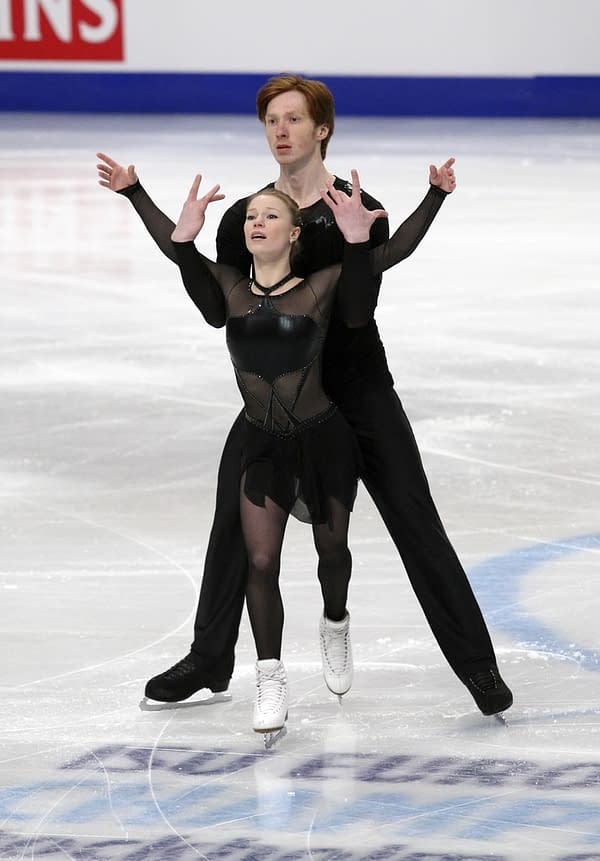 Anyhow- last night the pair had a pretty great skate (which you can watch here), setting the highest score for pairs putting OAR fourth overall going into Sunday's event (Canada lead after two rounds on 17, four points ahead). But most interesting, at least to this viewer, was their resemblance to General Hux and Captain Phasma from Star Wars: The Force Awakens and The Last Jedi.
I can't not see it, now.
https://twitter.com/Rus_Eng_News/status/944583457451200512
The pair previously nabbed the 46th gold medal in the discipline for Russia at the 2017 ISU European Figure Skating Championships in Ostrava, Czech Republic.
Also, how amazing is her face in this picture?
https://twitter.com/Rus_Eng_News/status/931955487385554951
Join us tonight for our coverage of the Opening Ceremonies when they start at 5pm (PST).