[Olympics] Tonight We Get The Men's Short Program Skate
There have already been two Olympics figure skating medal ceremonies in PyeongChang, and tonight the men's short program kicks their point accumulation towards the podium.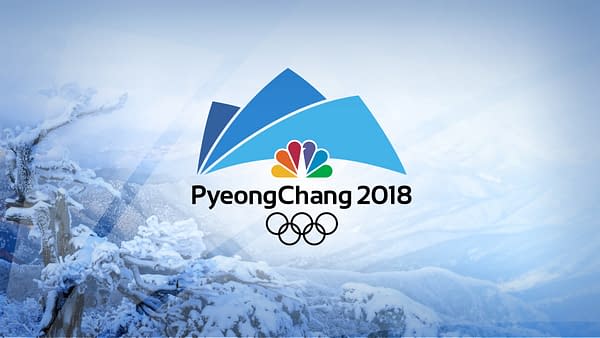 Previously we had the team skate events where the various countries entered competitors in four different skating disciplines; pairs, men's, women's, and ice dancing. Team Canada took home the gold, The Olympic Athletes of Russia took silver, and Team USA took bronze. Team Italy and Team Japan finished fourth and fifth respectively.
Last night, we had the pairs free skate which resulted in the medal presentations. You can read about those results here.
Tonight, it's all about the men. Specifically the short program. Coverage is going to start around 5pm (PST) on both NBC and NBC SPORTs. If you need a refresher about the scoring for this year's Olympics, VOX has a pretty good comprehensive write up here.
We'll be updating here throughout the skate, and will let you know the standings once competition is complete. You can also follow along on Twitter with BleedingCoolTV, or keep checking back here for results and scores.
The Men's Short Program:
First up is Felipe Montoya of Spain, who fell during his short program gaining 52.41 (not so great)
French skater Chafik Besseghier , who actually suffered a collapsed lung and missed out on the Grand Prix. Chafik earned 72.10, his new season's best.
Vincent Zhou of Team USA is up next, this is his first trip to the Olympics. He just landed the first quad lutz in an Olympics. He earns a 84.53, his season's best.
Denis Ten of Kazakhstan goes next, earning a 70.12
Matteo Rizzo of Italy is up next, 75.63
First up in Group 2 is Michael Christian Martinez of the Philippines, who came back to compete after a serious injury. He earns 55.56
Yaroslav Paniot of the Ukraine falls attempting a quad, and falls again when trying to land a triple. He earns a 46.58
Han Yan of China takes the ice, earns 80.63
Julian Zhi Jie Yee of Malaysia, first winter Olympian from his country. He carried their flag during the opening ceremony. He earns 73.58
Brendan Kerry of Australia had great focus going into the start of his program, held pretty well despite a touch. He earns 83.06, moving him into second place.
Morisi Kvitelashvili of Georgia, Johnny Weir points out this music (Michael Buble's "Feeling Good") doesn't really suit him. He earns 76.56
Keegan Messing of Canada gets 85.11, moving him into first place.
Michal Brezina of Czech Republic has some damn nice bedazzled dragon goodness on his outfit tonight. Such nice spins. Earns 85.15, taking over the lead by a margin of .04
Junhwan Cha of Korea skates a hell of an entertaining program. He earns 83.43
Paul Fentz of Germany apparently has put his wedding on hold to compete in this year's games- hopefully his intended will understand. He earns 74.73
Misha Ge of Uzbekistan skates a BEAUTIFUL artistic program, wow. He earns 83.90
Jorik Hendrickx of Belgium isn't the only member of his family competing this year- his little sister will be skating in the ladies program. He earns 84.73
Daniel Samohin of Israel with a beautiful quad, some wobbles but strong skate despite a fall/touch. He earns 80.69
Two more groups to go!
Adam Rippon of Team USA doesn't have a quad in his program, his opening tripple tripple was strong. Probably the biggest and loudest of the audience reactions thus far. He earns 87.95, putting him in first place
Dmitriy Aliev of the OAR with an amazing music voice, wow. He opens with a quad lutz, nails it. He earns a 98.98, moving him into first.
Patrick Chan of Canada earns a 90.01, moving him into second even though he had a touch.
Keiji Tanaka of Japan falls on his first jump attempt, earns 80.05
Alexei Bychenko of Israel is doing his absolutely inspired Hava Nagila routine, previously performed (but not televised, BOO) during the short program portion of the team event. He earns 84.13
Deniss Vasiljevs of Latvia earns 79.52
Yuzuru Hanyu of Japan lands an amazing quad salchow, and continues to absolutely KILL his jumps and nail his landings. If he continues this strong, chances are he'll be the gold medal favorite. He earns the largest collection of Winnie the Poohs and earns 111.68, second highest score ever in a short program and comfortably in first place.
Nathan Chen of Team USA is just falling apart and it's heartbreaking to watch. He couldn't land a single jump, earns 82.27
Mikhail Kolyada of the OAR shortens his first jump (a quad) to a triple, and falls on the second attempt. He earns 86.69
Shoma Uno of Japan nails his program, earning a 104.17, moving into second place
Javier Fernandez of Spain with his Charlie Chaplin routine, which is ADORABLE. he earns 107.58, putting him in second place.
Boyang Jin of China is the last skater tonight. He earns 103.32
Yuzuru Hanyu (Japan) stays in the lead with his score of 111.68, Javier Fernandez (Spain) finishes second with 107.58, and Shoma Uno (Japan) finishes third with 104.17. Positions 1-25 qualify for tomorrow's skate.