Oscar Isaac Talks the "Energy, Excitement" of 'Star Wars: Episode IX'
Star Wars: Episode IX opens in theaters in 286 days, and we are DYING for a title. While we're waiting for that, cast and crew are doing their parts to tease just enough (if anything) about working on the conclusion of the Skywalker Saga.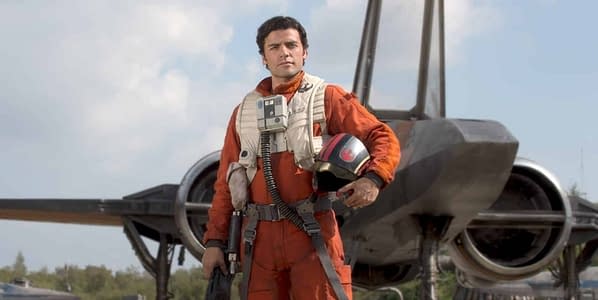 Most recently, Oscar Isaac who plays Resistance pilot Poe Dameron spoke with the AP about the film:
"It was the most fun it's been. There was just an energy, a looseness, an excitement to the whole production. And knowing that this was the conclusion of not only our time there, but the nine stories, these nine episodes of the Skywalker saga, it's incredible. I think people are just gonna be blown away."
Obviously we have no idea whats in store for Dameron in Episode IX, but we can make a guess that his position within the Resistance will be changing drastically, one way or another.
JJ Abrams is directing Episode IX from a script he co-wrote with Chris Terio. Expect to see Daisy Ridley, Adam Driver, John Boyega, Oscar Isaac, Kelly Marie Tran, Mark Hamill, Billy Dee Williams, Keri Russell, Richard E. Grant, Naomi Ackie, Lupita Nyong'o, Domhnall Gleeson, Joonas Suotamo, and Carrie Fisher on cast.
Star Wars: Episode IX hit theaters on December 20th, 2019.