The premiere of the latest film in the Terminator series, Terminator: Dark Fate has been canceled due to the ongoing Getty Wildfire, according to Variety. The fire, which broke out this morning around 1:30 a.m. along the 405 Freeway near the Getty Center, has burned more than 500 acres and caused evacuations in the area including one of the stars of the movie, Arnold Schwarzenegger.
We evacuated safely at 3:30 this morning. If you are in an evacuation zone, don't screw around. Get out. Right now I am grateful for the best firefighters in the world, the true action heroes who charge into the danger to protect their fellow Californians. #GettyFire

— Arnold (@Schwarzenegger) October 28, 2019
In a release from the studio, Paramount said that there were already plans in the works to put the food intended to be used at the post-premiere party to good use.
In light of the ongoing, active fires being battled in the area, Paramount Pictures and Skydance have canceled tonight's Los Angeles premiere of Terminator: Dark Fate. We will be donating food intended for the after-party to the American Red Cross, which is serving those affected by the fires.
Over 10,000 homes and businesses are currently in the mandatory evacuation zone. NBA star LeBron James was also among those who had to evacuate with his family due to the fire.
Man these LA 🔥 aren't no joke. Had to emergency evacuate my house and I've been driving around with my family trying to get rooms. No luck so far! 🤦🏾‍♂️

— LeBron James (@KingJames) October 28, 2019
The premiere was set to be held at the TCL Chinese Theatre in Hollywood.  The film opens Friday and, in addition to Schwarzenegger in the starring role, features Linda Hamilton, star of the first two Terminator films, and Mackenzie Davis of the AMC series Halt and Catch Fire and Blade Runner: 2049.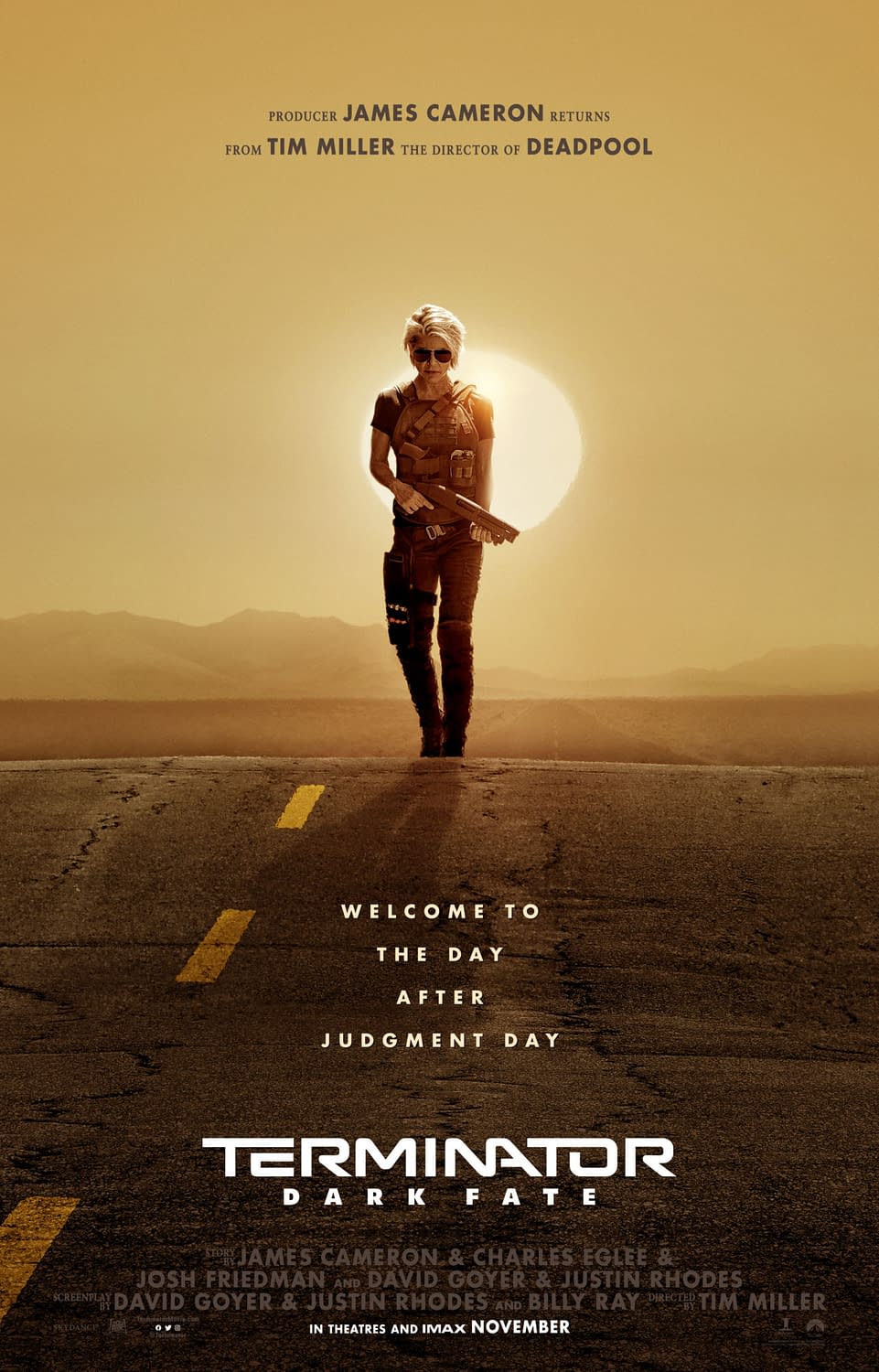 Natalia Reyes, Diego Boneta, Gabriel Luna, known for his portrayal of Ghost Rider in the ABC series Agents of S.H.I.E.L.D. round out the cast. James Cameron, who directed the first two movies and created the franchise, returns to the series for the first time in over 25 years as the writer and producer. Cameron is currently working on his long-gestating Avatar sequels, two of them back-to-back. Tim Miller, director of Deadpool and co-creator of Love, Death & Robots for Netflix, returns to the director's chair for this Terminator installment.
Enjoyed this article? Share it!