Paramount teased their upcoming movie slate at CinemaCon in Las Vegas, and one of those movies will stand out to fans of comedy classics: Coming to America 2. The reality of a sequel to the 1988 film was first mentioned by Eddie Murphy himself last March, and moved forward last Fall with a script written by Blackish creator Kenya Barris.
Now, it looks like we could be seeing the movie sooner rather than later, as it was the first amongst several upcoming films teased by Paramount with a series of images, including Clifford the Big Red Dog, Sonic the Hedgehog, the Pet Sematary remake (they still haven't corrected the spelling error, sadly), and sequels to Top Gun and World War Z.
Bleeding Cool Ace Reporter Kaitlyn Booth is on the scene at the Paramount presentation at Cinemacon, sending us breaking stories, and you can follow along with our live blog here.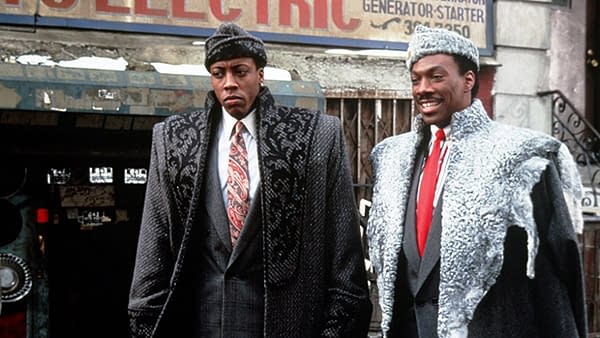 Enjoyed this article? Share it!