Post-Saint Patrick's Day Films: From Gangs of New York to A Quiet Place
Saint Patrick's Day is upon us, a day American's embrace their Irish roots, or pretend they have Irish roots. A day of eating cabbage and corned beef, and listening to the Dropkick Murphy's, Flogging Molly, and The Pouges. Not to mention drinking, an excuse to pour a pint of the dark stuff, gather with your friends and embrace life because tomorrow life will come swinging back with a vengeance. After the night out you may have crawled home early to sober up before meeting your bed. Or you may have thrown caution to the wind and let the night run its course and found yourself fighting a rager of a hangover the next morning. Whether you have come home early, or are nursing a banging head, you may find yourself in need of some good movies to take the edge off.
In curating this list of films, the goal was to come up with a list to help you unwind, ease your head, or keep the holiday spirit alive.
If you would like a film with some Irish authenticity, and you aren't quite ready for your night to end.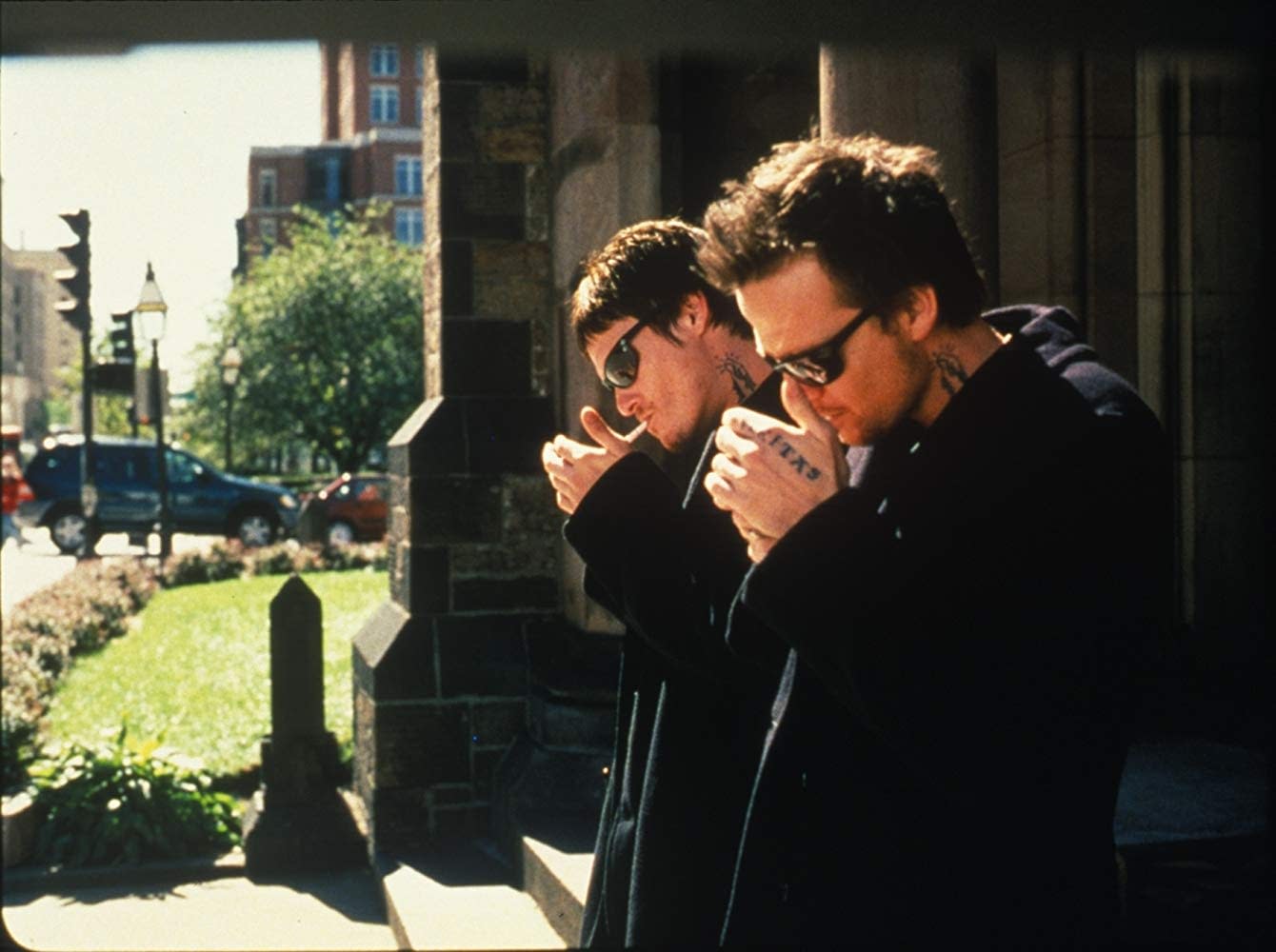 The Boondock Saints – 1999
This cult classic is distinctively Irish American and perfect for the green beer drinkers. Two Irish Catholic brothers become vigilantes and wipe out Boston's criminal underworld in the name of God.
A gritty Irish American gangster film from Martin Scorsese, perfect for the Murphy's Stout drinkers. An undercover cop and a mole in the police attempt to identify each other while infiltrating an Irish gang in South Boston.
Martin Scorsese' turn of the century epic featuring hipster gangs and their mustaches, for those that only drink Jamison's Irish Whisky. In 1862, Amsterdam Vallon returns to the Five Points area of New York City seeking revenge against Bill the Butcher, his father's killer.
A genuine Irish comedy for the mature crowd to enjoy with a pint of the dark stuff or a good lager, as long as it's shared with a friend. When a lottery winner dies of shock, his fellow townsfolk attempt to claim the money.
Whether you're looking for a bit of a cry, or a sweet love story to enjoy with a glass of Bulmers or Magners cider. A young Irish couple flees to the States, but subsequently, struggle to obtain land and prosper freely.
---
If you would like something with a little flavor of the UK which is Irish adjacent, these are good after you've been cut off or are nursing yourself back to human the next morning. Friendships can be challenging, maybe your night didn't go as planned and you need a pick-me-up, The World's End may be the film for you. Five friends who reunite in an attempt to top their epic pub crawl from twenty years earlier unwittingly become humanity's only hope for survival.
You may be looking for inspiration or a way to scare up some extra money to cover your bar tab, The Full Monty has got your hot stuff. Six unemployed steel workers form a male striptease act. The women cheer them on to go for "the full monty" – total nudity.
Love, a destiny, witches, magic, and a cast to die for, Stardust has it all. In a countryside town bordering on a magical land, a young man makes a promise to his beloved that he'll retrieve a fallen star by venturing into the magical realm.
Death at a Funeral – 2007
Life necessitates loss, but just because there is a funeral in everyone's future, doesn't mean it can't be a good time, Death at a Funeral will cut the tears with laughter. Chaos ensues when a man tries to expose a dark secret regarding a recently deceased patriarch of a dysfunctional British family.
---
For some good feelings if you need to relax or a good laugh, give these classic comedies a try.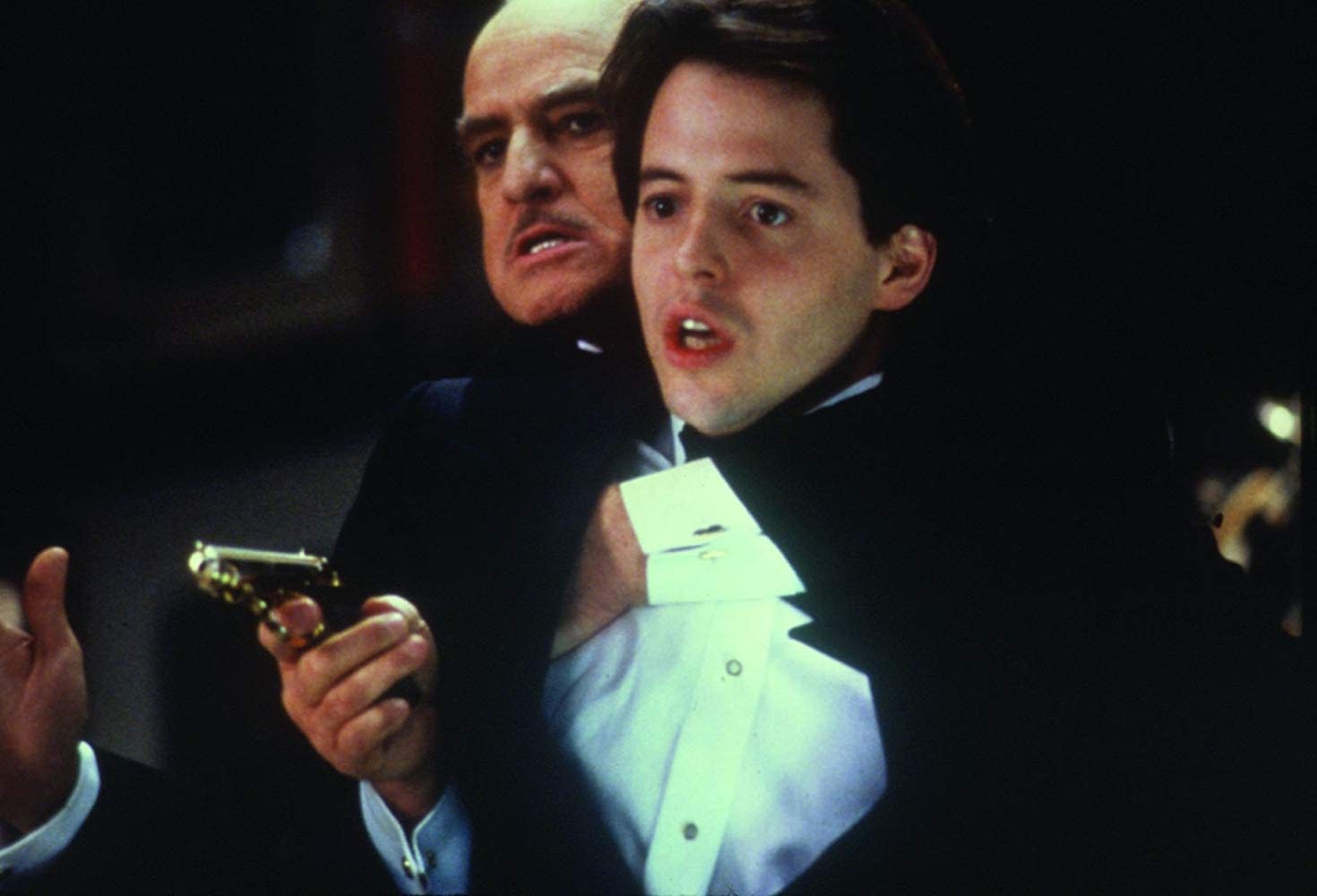 An N.Y.C. film school student accepts a job with a local mobster who resembles a famous cinema godfather and who takes the young man under his wing, after demanding total loyalty. Starring a young Matthew Broderick, and Marlon Brando lampooning his Godfather role.
10 Things I Hate About you – 1999
A pretty, popular teenager can't go out on a date until her ill-tempered older sister does. An adaptation of William Shakespeare's play "The Taming of the Shrew," it features a breakout performance from Heath Ledger.
So I Married an Ax Murderer – 1993
A San Francisco poet who fears commitment suspects his girlfriend may have a knack for killing off her significant others. The epitome of classic comedy from the 90s, and the best thing Mike Myers has ever done.
---
Wildcard films, these are not Irish, they are not Irish adjacent but they are amazing films that can be relaxing and mentally stimulating with their beauty.
A biologist signs up for a dangerous, secret expedition into a mysterious zone where the laws of nature don't apply. Sober, hungover, or still a bit drunk, this film will melt your brain and leave you questioning reality, and checking for bears.
In a post-apocalyptic world, a family is forced to live in silence while hiding from monsters with ultra-sensitive hearing. It's quiet but exhilarating, perfect for taking your mind off what you did last night.
Dances with Wolves – 1990
Lieutenant John Dunbar, assigned to a remote western Civil War outpost, befriends wolves and Indians, making him an intolerable aberration in the military. A breathtakingly beautiful film which relies on solid storytelling which makes for an incredibly relaxing journey.
Whichever film you choose to watch, and however much you choose to celebrate we want to wish you all a happy and safe Sait Patrick's Day.