'Promare' Coming to Blu-ray From GKIDS and Shout Factory
Promare, the highest grossing original anime feature from 2019, is coming to Blu-ray thanks to GKIDS and Shout Factory. The film will be presented on digital platforms on May 5, followed by the disc on May 19th. There will be a standard release, and a collector's Steelbook available at best Buy. Orders placed on the Shout factory site will include a limited edition lithograph while supplies last. Check out all the info, including the special features list below.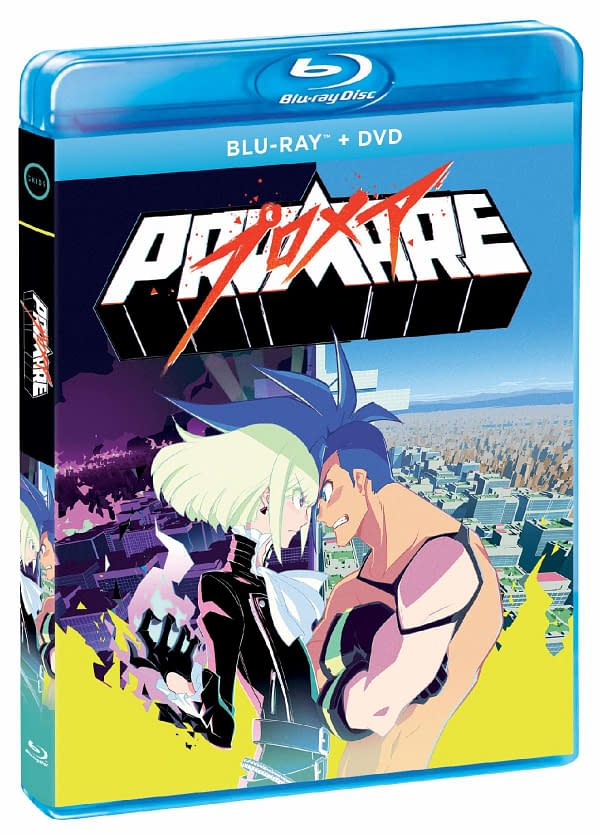 The top-grossing original anime feature of 2019, Promare makes its way to home entertainment this spring following a phenomenally successful North American theatrical run. The hyperkinetic, candy-colored visual masterpiece will be released on digital download and On Demand on May 5, 2020 and on Blu-ray™ + DVD combo pack and as a standalone DVD on May 19, 2020 from GKIDS and Shout! Factory. Bonus features include an interview with director Hiroyuki Imaishi, a round table with Studio TRIGGER, and Side: Galo and Side: Lio short films with new English dubs featuring the original dub cast.
Fans who pre-order the Blu-ray + DVD combo pack from ShoutFactory.com will receive an exclusive, limited-edition 18"x 24" lithograph, while supplies last. There will also be a SteelBook edition of the Blu-ray available exclusively at Best Buy, to be released on May 19.
The first feature-length film from the acclaimed studio TRIGGER, creators of KILL la KILL, Little Witch Academia and the upcoming B.N.A., and director Hiroyuki Imaishi (GURREN LAGANN), Promare is a blistering action-adventure that will set your soul on fire.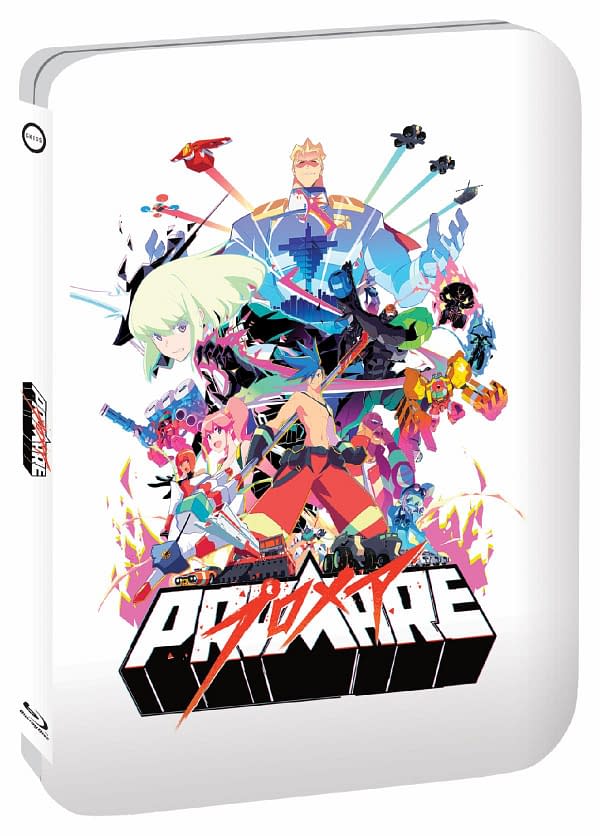 Thirty years has passed since the appearance of the Burnish, a race of flame-wielding mutant beings who destroyed half of the world with fire. When a new group of aggressive mutants calling themselves Mad Burnish appears, the epic battle between Galo Thymos, a new member of the anti-Burnish rescue team Burning Rescue, and Lio Fotia, the leader of Mad Burnish, begins.
Promare's all-star English dub voice cast includes Billy Kametz (Neon Genesis Evangelion Series), Johnny Yong Bosch (Bleach, Akira, Might Morphin Power Rangers), Crispin Freeman (Mirai), and Alyson Leigh Rosenfeld (Pokémon, Yu-Gi-Oh!).
Bonus Features:
· Interview with Director Hiroyuki Imaishi
· Studio TRIGGER Round Table
· Side: Galo and Side: Lio Short Films with English Dub
· Trailers