In the most shocking news of the day, Warner Bros. has ended the DC Extended Universe… as a brand for their DC superhero movies. Instead, moving forward, the collection of franchises will be named Worlds of DC going forward. The news of the official rebranding, or branding as the case may be since DCEU was never an "official" name, was revealed during Warner Bros.'s Hall H panel at San Diego Comic-Con.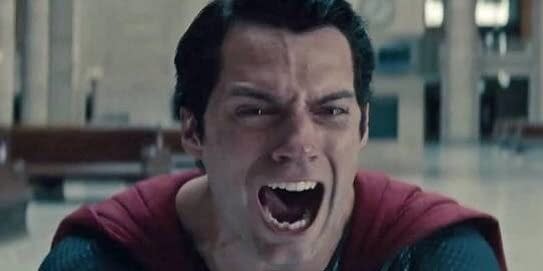 Warner Bros. didn't give a reason for the change, but perhaps it has something to do with putting distance between DC's upcoming films and those of the past. Justice League was a box office failure, the lowest-grossing film of the entire "DCEU," that ended up costing Warner Bros. money, so it's no surprise that Warner Bros. wouldn't want its stink to contaminate their future films.
Of course, who's really to blame for the Justice League debacle is a matter up for debate, though it was former DC Films President Jon Berg who paid the ultimate price. For many hardcore fans of the DCEU, a group known colloquially as Snyderbronies, the problem was a result of the meddling of alleged fake feminist Joss Whedon, who recut the film at Warner Bros.'s request after Zack Snyder left due to a personal tragedy, replacing all of Snyder's cool Superman scenes with scenes where Cyborg says "booyah." Sadly, the rebranding could be a bad sign for proponents of the release of the Snyder Cut of Justice League.
So what do you think of the Worlds of DC name? It doesn't quite roll off the tongue as easily, does it?
Enjoyed this article? Share it!