Remember Denver. But Not The Killer. Last night a madman with guns and gas canisters, gas mask and bulletproof vest, tooled up and entered a cinema to shoot as many people as he could.
It was a midnight screening of The Dark Knight Rises. Reportedly he dyed his hair red and told arresting police that he was The Joker.
The people there weren't your average run-of-the-mill cinema goer. They were people who had booked well in advance for that night, brought their families on a special night time treat, to be the first to see the final part of Christopher Nolan's Batman trilogy. They'd been planning this, it was a special visit, a reward in hard times, an opportunity to escape the mundane for the fantastic.
They were the fans.
I've spent a week surrounded by them, in close proximity with the best of them, running around San Diego Comic Con, talking, chatting, eating, drinking, living, sleeping with them. People who go out of their way for a special experience, who dress for the occasion, to know that they are first to enjoy it, to say that they were there, and to mark it.
Last night, he aimed at the heart of what it means to be a fan. But despite all his weapons, his planning, his diligence, he missed. We're still here, we care, we care so much it hurts.
What he wanted, we don't know. The TV, the newspapers, the magazines will tell us. Infamy? To make some kind of point? To become as great a supervillain as the ones we manufacture for entertainment? I'm sure we'll find out.
He will be sentenced, he will be jailed, and the friends and families of his victims will mourn. And then we must do the hardest thing of all. We must forget him.
The gun lobby, the anti-gun lobby, the conservatives, liberals and libertarians, will all descend like vultures looking for the bits that justify their opinions and blame the deaths on others and they will find them. If he was after our attention, he got it. Soon, we should do our best to deprive him of that.
---
---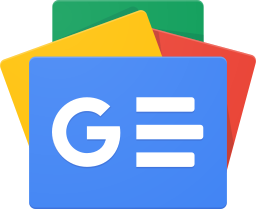 Stay up-to-date and support the site by following Bleeding Cool on Google News today!