A major star is in talks to join Valiant's upcoming superhero movie universe. Vin Diesel is reportedly in talks to star in Bloodshot, presumably as the titular hero, according to a report from sandwich-themed Hollywood gossip blog The Wrap. Bloodshot, a comic book about a man with a red circle on his chest, is set to kick off the cinematic universe that will also include a movie based on the comic Harbinger.
The movie is set to be R-Rated, with Valiant and Sony hoping to capture some of that Logan/Deadpool magic. With Disney set to buy Fox, and the future of R-Rated superhero movies in the X-Men franchise in doubt, Sony and Valiant could claim the territory for their own. Diesel also notably voices Groot in Guardians of the Galaxy and is a megastar of franchises like The Fast and the Furious, so Valiant's universe could be a shot across the bow in Valiant's plans to stake out its share of the superhero movie market.
Jared Leto was previously reported to be in talks to star in Bloodshot. It's unknown at this time whether Diesel's involvement means that Leto is out, or if the two actors are vying for different roles. Dave Wilson is set to direct the movie.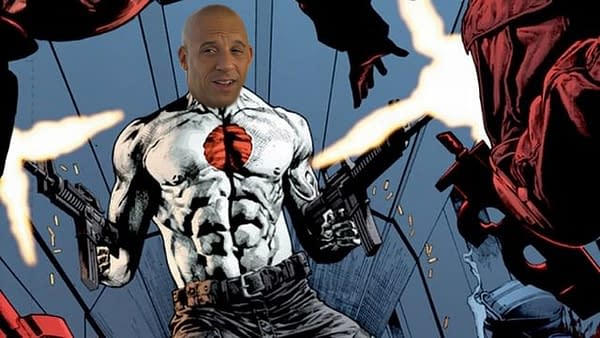 Enjoyed this article? Share it!