Posted in: Movies | Tagged: arnold schwarzenegger, Cannes Film Festival, David Sandberg, Kung Fury, Kung Fury 2, Michael Fassbender
---
'Kung Fury 2' Sets Production Date After Landing Major Investor at Cannes
Things certainly look up for David Sandberg as Kung Fury 2, the sequel to his popular 2015 short, is set to start production after finding a primary investor to fund the planned feature-length film.
The crowdfunded project resulted in over 40 million views on YouTube. Sandberg, who directed, wrote (with Tyler Burton Smith) and starred in Kung Fury, spoofed 80s martial arts and police action films with over-the-top sequences and puns. Sandberg's "Kung Fury" and his partner were in pursuit of a ninja in 1985 Miami, when he was struck by lighting and bitten by a cobra at the same time, granting him the supernatural powers of physical enhancement through martial arts.
Chock full of 80s nostalgia from vector graphics and VHS tracking skips, Fury traveled through time to battle Nazis and Adolf Hitler, who rechristened himself as "Kung Füher".
The Swedish filmmaker's initial goal was to make enough to make the first film, feature length, but the funding only allowed him to finish the film as a short. His goals for the second film are set significantly higher casting Michael Fassbender, Arnold Schwarzenegger, Elza Gonzalez, and David Hasselhoff (who sung "True Survivor" for the film). Sandberg plans to reprise his role as Kung Fury.
Creasun Entertainment USA, ran by Ma and George Acogny, took a majority stake in the film and serve as co-producers, according to the Hollywood Reporter at the Cannes Film Festival. Creasun joins Jill Ahrens, Ryan Ahrens, and Ben Renzo from Argent Pictures, which also has a hand in financing and co-producing the film.
Kung Fury 2 is set to go into production July 29 in Bulgaria and Germany.
"Kung Fury 2 is the very exciting vision of David Sandberg, and it contains all the elements of a magical and fun ride for all ages," said Acogny. "We are thrilled to be part of this great project and can't wait to share it with the whole world, where it will no doubt create excitement across the globe!"
What did you think of the original? Are you excited for the sequel? You think we'll see the return of Hackerman, Triceracop or Barbarianna?
---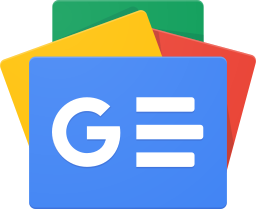 Stay up-to-date and support the site by following Bleeding Cool on Google News today!