Robert De Niro May Be Joining Joaquin Phoenix in The Joker Origin Movie
Mere days after the confirmation that yes, Oscar nominee Joaquin Phoenix will indeed be starring as The Joker in an origin movie, we've got a bit more casting news.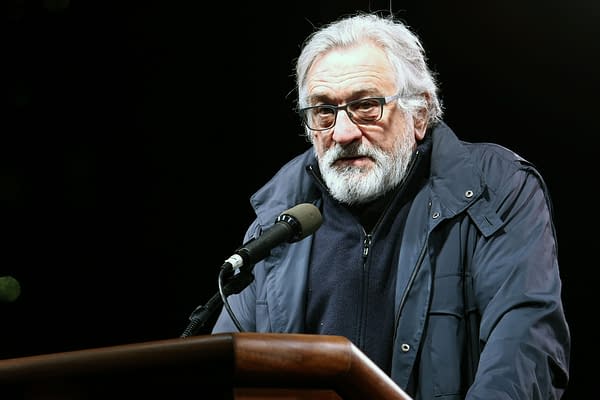 The Hollywood Reporter says that Robert De Niro has entered into talks to join the film, possibly as "a talk show host" who has some influence on The Joker's origin. This would be the multi-Oscar-winning De Niro's first foray into the superhero gene.
The Joker origin film is being developed by director Todd Phillips from a co-written script with Scott Silver that will reportedly be taking place in 1980s-era Gotham.
While other details are scarce, we do know that Phoenix has called this particular take on the Batman villain "a character study" and one that he's excited to be tackling.
We'll of course let you know if/when the word on De Niro is official; it sure would be interesting to see him go toe-to-toe with Phoenix's Clown Prince of Crime.