Ron Pearlman Gets Into Twitter War With Senator Ted Cruz
Ron Pearlman, Hellboy himself, is no stranger to fighting with conservatives on social media. On Monday however, he found himself in a war of words with Senator Ted Cruz of Texas. It was actually really bizarre, with Cruz wading into a fight that is ongoing with Pearlman and Rep. Matt Gaetz. Gaetz said he was going to introduce a bill forcing athletes on USSF teams to stand for the national anthem. Ron Pearlman tweeted at Gaetz and President Trump saying "The US Soccer team called and you guessed it… said they couldn't give any less of a f-k about what you two dipsh-s think." The two went back and forth, and for some reason Ted Cruz decided to stick hiw nose in.
Pearlman responded in kind:
That is super funny, and it could have stopped there. But, it didn't.
Rep. Jim Jordan BTW wrestled and has been implicated in having knowledge about the sexual abuse going on in the school. So, not exactly a pillar of honor. Yet, Cruz continued to ask Ron Pearlman to wrestle him. Pearlman ended the fight with these gems.
This is the time we live in, where actors and sitting US Senators are arguing about fighting each other on social media. While this is all admittedly funny as hell, it is sadder to see this type of thing pop up.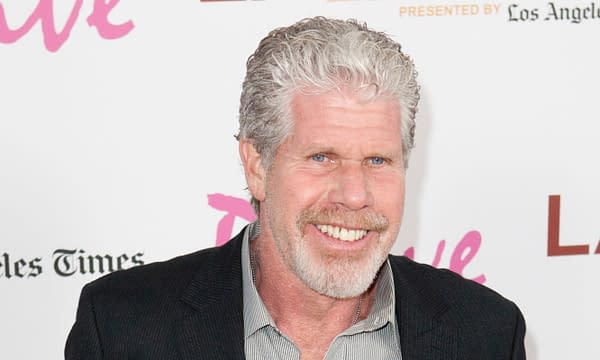 Even Gaetz saying some of the things at Ron Pearlman about his Sons of Anarchy role, calling him a"racial justice warrior" who "had no problem in Hollywood portraying the White Supremacist leader of a motorcycle gang." got him nowhere. Perlman responded by saying it was "So rewarding playing a-h–s on tv. Tell me sir, how is it actually being one?" I am pretty sure these two men have more important things to worry about than fighting Clay from SOA.