The X-Men franchise will soon be merged with the Marvel Cinematic Universe following Disney's pending acquisition of the assets of 21st Century Fox, but that apparently isn't stopping Fox from developing new X-projects, if you believe the latest rumor from physics-themed entertainment blog Collider. According to the site, they have it on "good authority" that Deadpool director Tim Miller is developing a Kitty Pryde movie for Fox.
Ellen Page has played the titular mutant in Fox's X-Men franchise, most recently starring in X-Men: Days of Future Past. However, it's unclear whether the role would be recast following the reality-altering events of that movie. Created by Chris Claremont and John Byrne, Pryde first appeared in X-Men #129 and instantly became a fan-favorite character. She was the star of the 1989 animated TV pilot Pryde of the X-Men.
Originally introduced as a 13-year-old girl, in recent years, Pryde has grown to become one of the most important members of the X-Men and is currently the leader of the X-Men: Gold team. Collider does a lot of hedging in their report, saying that while the movie is in development, it might not necessarily come to fruition. That being said, a source has hinted to Bleeding Cool that such a project has indeed been looked at, so take this rumor with a grain of salt, but it does look pretty likely.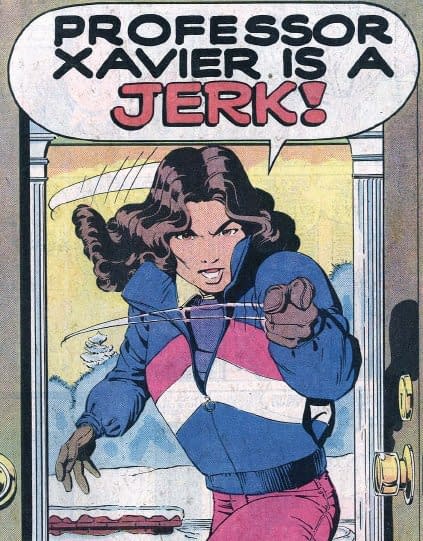 Enjoyed this article? Share it!