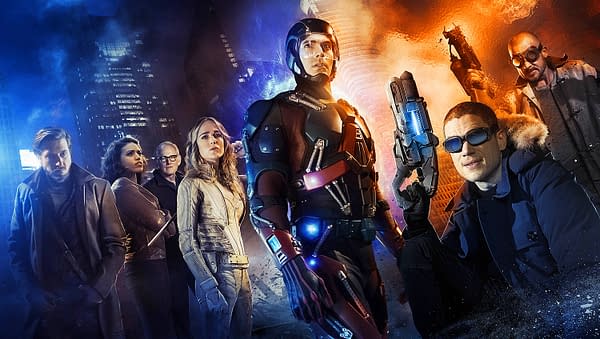 Another executive producer that seemed more talkative to Rotten Tomatoes on the red carpet than during the Pally Fest panel is Phil Klemmer from DC's Legends of Tomorrow. With the early renewal the writers can already start working towards the third season and Klemmer said that the Legends are going to be shaken up again as they were at the start of Season 2 with new members on the Waverider. Marc Guggenheim added the best tidbit:
We're drawing on an established character who is not from the comics. Let me be very clear: not original to the show but not from the comics and not from any of the other DC Arrowverse shows.
That sounds like quiet the mystery. A character not from the comics… does that mean they've never been in the comics or that they didn't start there? I mean a character like Harley Quinn started on Batman the Animated Series before making her way to comics. And is Supergirl considered part of the Arrowverse? If not, Livewire fits that description. Guggenheim suggested watching other DC movies and TV shows that created characters. I'm going to have to do some research here.
Enjoyed this article? Share it!