Second Reel: The Man from UNCLE (2015) Deserves a Sequel
Plenty of movie franchises out there keep getting sequels while even the most dedicated film fans sit back and wonder why these movies keep happening. Then there are the great movies that come out and set up a beautiful world. They work, they're great, but for whatever reason, they don't get a sequel. Welcome to Second Reel: a new weekly editorial where we argue on behalf of a movie that left us wanting more. This week, we're going to advocate for The Man from UNCLE from 2015.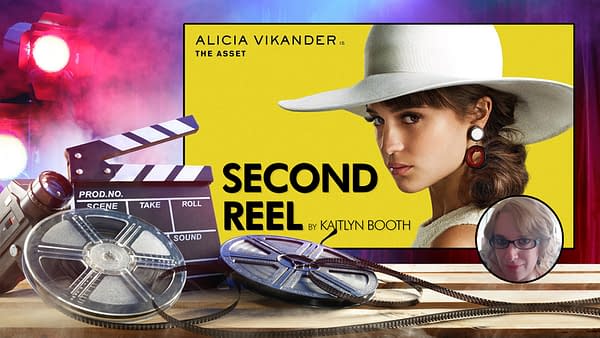 The Background
The Man from UNCLE is a 2015 movie adaptation of the classic television show of the same name that ran for 105 episodes from 1965 to 1968. In the age of reboots and considering how well the Mission: Impossible franchise did the jump from television to film, it isn't surprising that they decided to give this one a try. There weren't any stylized and old-school James Bond series at the time which is a niche that needed to be filled. It's another project that fell into development hell with plenty of big names rumored to be interested in the project before it eventually fell to Guy Ritchie. He then decided to bring on Henry Cavill, Armie Hammer, and Alicia Vikander.
Unfortunately for the production, it seemed that timing was just not on their side. Warner Bros. decided to push the movie into mid-August which is an infamous dead zone for movie releases. It ended up in third place that month, losing to Mission: Impossible – Rogue Nation and the surprise hit Straight out of Compton. This was before Hammer or Vikdander picked up the roles that would net them Academy Award nominations, so the biggest "draw" was Cavill, even though his version of Superman is not universally beloved. The movie ended up bombing pretty hard with a $109 million dollar worldwide box office on a budget of $75-$84 million. Since budgets don't include marketing, it is estimated that the movie lost Warner Bros. up to $80 million.
The Sequel
The Man from U.N.C.L.E. is one of those movies that got lost in the box office but ever since it's release it has developed a small but devoted fanbase. Most of these fans found the movie months after it was already a box office bomb and have been begging for a sequel ever since. The movie ended with a perfect set-up for a sequel with everyone deciding to stay on as agents of U.N.C.L.E. rather than go back to their respective countries. The dynamic of the trio was established and now it is time to build on that foundation.
The chemistry between the three characters is one of the things that everyone commented on–even by the people who didn't like the movie very much. It was quite apparent that everyone involved with the project really enjoyed themselves. Vanity Fair said in April of 2017 that a sequel is in the works. However, there hasn't been any movement on the production since that low key announcement. Since the release of the first movie, both Hammer and Vikander have gone to get critical acclaim which could make them much bigger box office draws. As for Cavill, it very much looks like he could be leaving the DC Universe and has already taken on the lead role in The Witcher for Netflix. If that also hits hard, Cavill's presence will also be a bigger draw similar to the way David Harbour could be considered a box office draw for Hellboy because of his role in Stranger Things.
As for Ritchie, should he want to return, the next big project he is directing is the live-action remake of Aladdin. Ritchie has had a few legendary duds in recent years but should that movie be a giant hit and a critical success, it could redeem Ritchie in the eyes of studios. At the moment, we are still missing the niche that Ritchie and company set out to fill with the first movie. The closest thing we have are the Kingsman movies–but they aren't period movies.
The Man from UNCLE did not do well with its first movie but the combined pedigree of the cast, the director, and if Warner Bros. gives it a reasonable budget there is no reason we couldn't see another entry in this franchise.
Loading
Should The Man from U.N.C.L.E. Get a Sequel?
Thank you for voting
You have already voted on this poll!
Please select an option!