Sense8 No More – Netflix Cancels Series After Second Season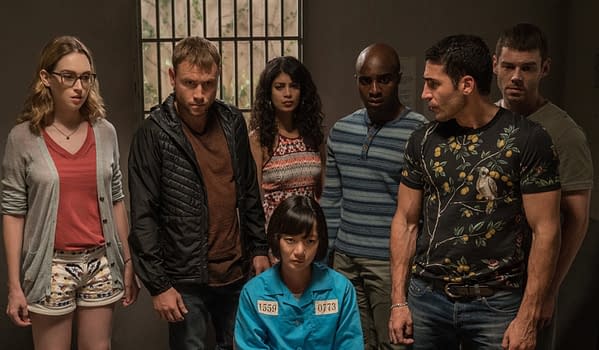 Cindy Holland, VP of Netflix original content, has just released a statement announcing the cancellation of Sense8 after two seasons.
After 23 episodes, 16 cities and 13 countries, the story of the Sense8 cluster is coming to an end. It is everything we and the fans dreamed it would be: bold, emotional, stunning, kick ass, and outright unforgettable. Never has there been a more truly global show with an equally diverse and international cast and crew, which is only mirrored by the connected community of deeply passionate fans all around the world. We thank Lana, Lilly, Joe and Grant for their vision, and the entire cast and crew for their craftsmanship and commitment.
The news of the Wachowskis' series cancellation comes less than a week after the streaming service pulled the plug on The Get Down from Baz Lurhman. Only a handful of Netflix series have been cancelled as the company pushes towards more original content. Sense8 and The Get Down join Marco Polo, Lilyhammer, Hemlock Grove, Bloodline and Longmire (Originally at A&E) as the only other Netflix series to be canceled.
Rumors of possible cancellation have been running for a week mostly focused on the expense of the series with each episode costing roughly $9 million to make. Expense was also the believed reason for the Get Down being cancelled. A social media movement started up to save the series after the rumors began to spread, but the effort was for naught.