Sony Eyeing Bridesmaids Director Paul Feig For Ghostbusters 3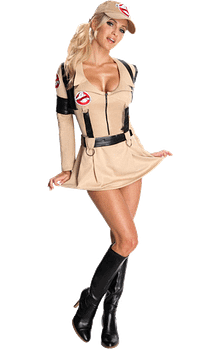 There is an interesting rumor running around and THR has it up on their site. Supposedly Paul Feig, director of Bridesmaids and The Heat, is Sony's favorite to take on Ghostbusters 3. Now, the sources caution that no actual negotiations have taken place, but both sides have shown interest.
The idea is that the movie will be something of a reboot / passing of the torch as probably Dan Aykroyd (who has said he'd return) would turn things over to a new group of female Ghostbusters.
The script was written by Gene Stupnitsky and Lee Eisenberg (NBC's The Office, Bad Teacher) and has been revised since the passing of Harold Ramis February 24th. Ivan Reitman was originally set to direct but left the project on March 18th.
The idea of female Ghostbusters isn't completely new… halloween costume companies had jumped on the idea a few years ago.