Sony Could Have Bought Marvel's Entire Roster for $25 Million in 1998
There are Hollywood mistakes that end up becoming legendary, but this one might be the one that everyone talks about the most. The Marvel Cinematic Universe is one the most profitable series of movies ever, and with every release they just keep making more money. It was a big deal when Marvel Studios was able to get shared custody with Sony for Spider-Man, but it turns out that Sony could have owned the entire roster of Marvel characters years ago. According to the Wall Street Journal, Marvel Entertainment made an offer to Sony during the original Spider-Man negotiations.
"In 1998, a young Sony Pictures executive named Yair Landau was tasked with securing the theatrical screen rights to Spider-Man. His company had DVD rights to the web slinger but needed the rest in order to make a movie."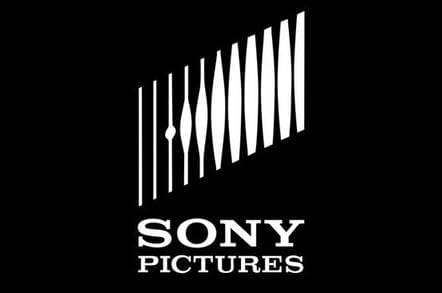 This was only two years after Marvel has declared bankruptcy and after the '90s had nearly tanked the entire American comics industry. It was during this meeting that Ike Perlmutter made a counter offer.
Marvel Entertainment, then only a famed name in the comic-book world, had just begun trying to make film deals. The company was fresh out of bankruptcy and desperate for cash, so its new chief, Ike Perlmutter, responded with a more audacious offer. Sony, he countered, could have the movie rights to nearly every Marvel character—Iron Man, Thor, Ant-Man, Black Panther and more—for $25 million.
In retrospect, that is one hell of a deal — but hindsight is 20/20, and no one could have known what would happen in the next ten years between this deal and the release of Iron Man in 2008.
Mr. Landau took the offer back to his bosses at Sony, whose response was quick and decisive, he recalled in an interview: "Nobody gives a sh—about any of the other Marvel characters. Go back and do a deal for only Spider-Man."
So Marvel ended up selling the rights of Spider-Man to Sony for only $10 million plus 5% of any movies' gross revenue and half the revenue from merchandise. Perlmutter famously hated this deal, but the ink was dry and it was time to move on.
By 2002, superheroes were the thing to do. The 1-2-punch of Blade, X-Men, and Spider-Man ushered in a new era of films, and Marvel hoped to take advantage of that. However, armed with a list of characters most people had never heard of and a CEO (Perlmutter) who defines the word "frugal", they rolled the dice. The movie would be Iron Man, directed Jon Favreau, who was hardly a household name, and starring Robert Downey Jr., who had one production under his belt since being released from prison. But it worked, and the Marvel Cinematic Universe was born. Meanwhile, over at Sony, things were not going as well. It was time for a reboot, but The Amazing Spider-Man in 2012 and The Amazing Spider-Man 2 in 2014 were critical and commercial flops in the eyes of Sony. Marvel mega-boss Kevin Feige, who was now running the entire enterprise under the eyes of Disney, sensed the blood in the water. It was time to try and get Spider-Man back. It didn't go well, initially.
Marvel, sensing an opportunity to undo a deal it had long hated, pounced. Mr. Feige met with then-Sony motion picture chief Amy Pascal for lunch in the summer of 2014 and pitched her on letting Marvel produce the next Spider-Man movie. Ms. Pascal was so offended that she threw her sandwich at him and told him, only half-jokingly, to "get the f— out."
In the end, Sony ended up agreeing to a shared custody agreement where Sony kept the box office profits while Marvel got all the toy revenue. Peter Parker officially joined the Marvel Cinematic Universe in Captain America: Civil War, and Spider-Man: Homecoming went on to be a huge hit.
Still, one has to wonder what Sony could have done with all of those characters. They probably do, looking at the profits the MCU has made, but the thing that made the MCU great was the fact that they had to rely on unknown characters. It made them think outside the box instead of relying on cartoons or comics of the past.